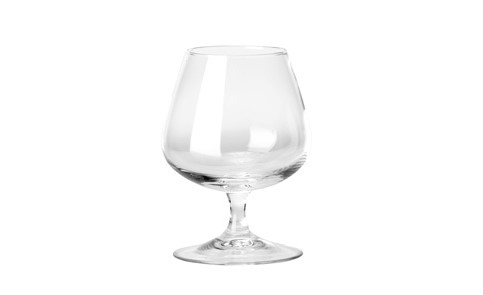 Product Details
If you are planning on having a bar or cocktail station at your next event then it's important that you have everything you need to host an evening that no one will forget. A bar can be popular staple at any celebration, whether it's a wedding reception, birthday, christening or more formal corporate event, it's key that you aren't without any essential equipment on the big day. At Allens Catering Equipment and Furniture Hire, we have all kinds of specialist glassware, for beer, wine or cocktails.
In particular, our brandy balloons are popular with those that wish to serve brandy, whisky, or bourbon at the next celebration they are planning. The shape and design of the glass means that any aged brown spirits taste exactly as they should. The stemmed glass is ideal for cupping in the hand serving to warm the liquor giving the drinker the best possible experience. Each of our brandy glasses make a wonderful addition to your bar or table setting, made from the best quality material. So, if you are planning on serving brandy at your next event, these brandy glasses are a necessity that will elevate any function.
If you want to hire our brandy glasses, or any of our other speciality glasses our team can help you with whatever you might need, as well as provide advice and recommendations for other products available from Allens Catering Equipment and Furniture Hire. So, why not contact us today if you wish to hire our brandy glasses and we will be happy to assist you.