Allens Hire featured on Love My Dress
Allens Hire featured on Love My Dress
10 Nov 20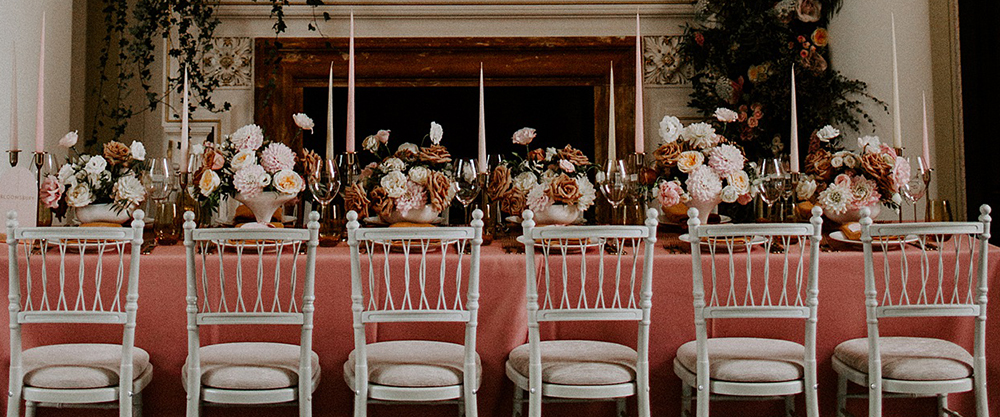 Allens Hire has been featured in the latest blog of Love My Dress alongside a number of other great wedding suppliers thanks to Emma Jane Weddings and Phoebe Jane Photography.
Over the past few months Allens Hire have been working with Emma Jane Weddings to produce inspiring content for couples who are planning their big day and her latest shoot has been featured on the popular online blog 'Love My Dress'
The shoot took place at Grade II listed wedding venue BMA House in central London with a colour palette of pretty, playful pink and mustard, which was inspired by the existing yellow tones in the Prince's Room.
Emma Jane highlights in the blog "Allens Hire were impressively able to provide all the tableware, linen and furniture in our colour palette."
To read the full blog and view the gallery of stunning images please visit 'Love My Dress'
If you are planning a wedding and in need catering equipment that matches your colour palette then contact us today.