Planning the perfect Mother's Day Brunch
Planning the perfect Mother's Day Brunch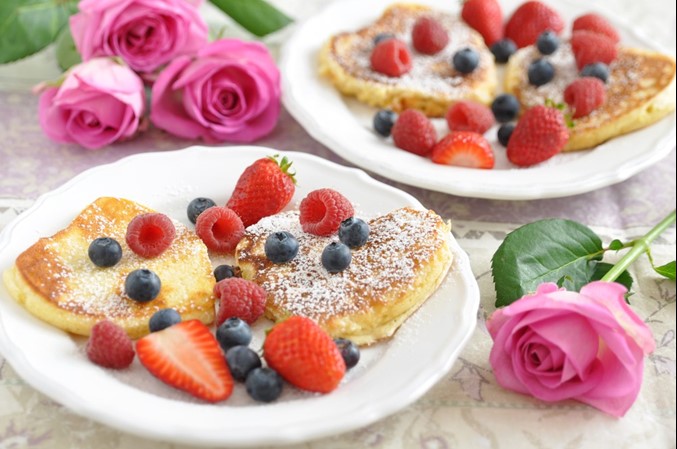 If you're looking for a way to show your mum, step-mum, grandma or any other matriarchal figures in your life how special they are this Mother's Day, why not avoid the crowded restaurants and fixed menus, and consider hosting your own Mother's Day brunch at home? Whether you're planning a larger event with a big guest list, or just an intimate 'do' for close family, hosting a brunch will take some planning, so here are three things you should think about to make sure everything runs smoothly and, more importantly, your mother doesn't have to lift a finger.
Seating arrangements
Before you can start thinking about table cloths and menu choices, the first thing you need to organise is where everyone is going to sit. Whether you're planning a sit-down meal or more of a buffet-style affair, ensuring there are enough chairs is crucial. Our natural limewash Camelot chair is a truly comfortable option for guests of all ages, but it's also the perfect option if you want to add a rustic, shabby-chic feel to your brunch.
Setting the table
Mother's Day décor is all about pretty pastels, floral arrangements and classic china. Start by choosing a colourful tablecloth with matching napkins and build from there. Our William Edwards 'fresco' range, available exclusively at Allens, offers a collection of beautiful fine china teacups, saucers and matching plates in a range of pastel shades that all mothers will love. And don't forget to add a touch of sparkle to the celebration with some champagne flutes to serve bubbly in – after all, if anyone deserves a toast, it's Mum! 
The menu
Finally, since this day is for honouring the mother-figure in your life, make sure that you plan a menu of her favourite foods. One of the best parts about hosting a brunch is that you aren't committed to just serving breakfast or lunch foods, so don't be afraid to mix it up.
Alternatively, you might want to go for a more informal style and plan an afternoon tea menu; with a section of sandwiches, cakes and pastries served on our Square China Three Tier Cake Stand to make them look as delicious as they taste.