We have been in the catering business for over 30 years and many things have changed since 1985. To keep up with the twists and turns of the last three decades, we have had to adapt, and 2017 is when we launched our rebranding. The aim of this initiative is to convey our confidence and continuing ambition to grow. We have suitably changed our logo to better reflect the quality which we stand for and a brand new mobile-friendly, e-commerce website is on its way.
"We are confident in our future and that we will continue to grow over the next few years," said Marketing Manager, Lene McGuinness. "We decided to completely rebrand to better reflect the company that we are today and the service we deliver. The logo is now more contemporary and the new strapline, 'A Promise Delivered', shows our continuing ambition to be a leading premium catering equipment hire company in the capital."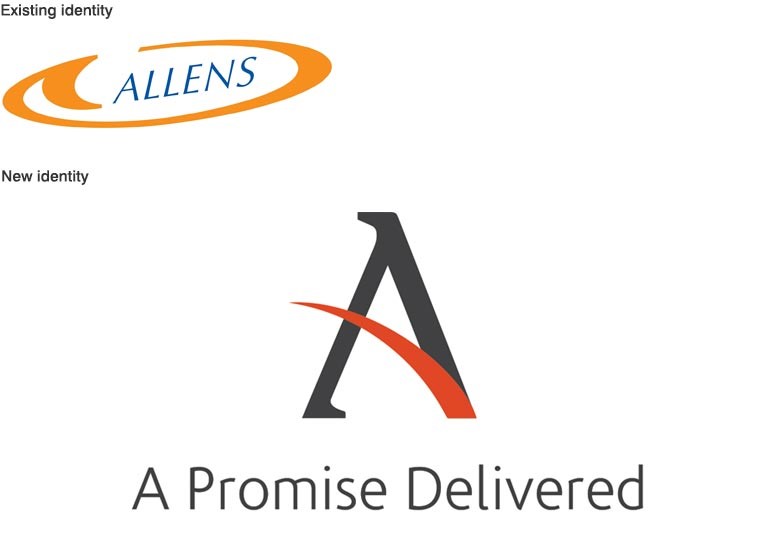 We employed an expert to help us define ourselves better and so the logo and strapline sit on top of a firm foundation with a clear vision, mission, brand pillars, values along with a definition of the personality we want Allens to be.  We also employed a designer whose approach was to develop a custom typeface for the Allens wording together with a brandmark focussing on the "A" which was developed with an upward swish.  What has followed is an extensive roll out covering all key brand touchpoints including uniforms, client presentations, website look & feel as well as liveries for our fleet of lorries.  Our designers also directed a new set of hero shots that can be used throughout our key communications including detailed set of brand guidelines.
We hope you like the changes that you're going to see.  We are continuing our programme of changes this year including reinforcement of our new identity through staff and customer communications.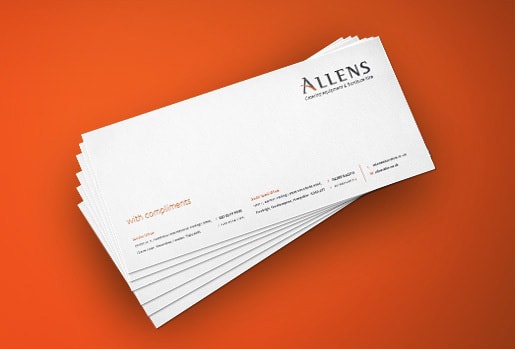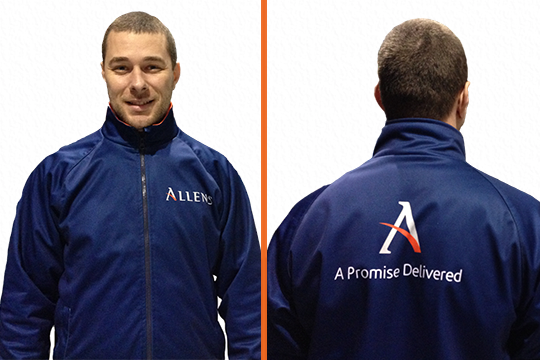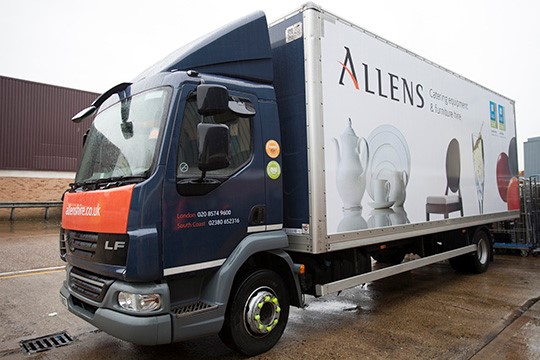 In February 2015, we moved our main premises in London to the Heathrow Internationa Trading Estate, in the London Borough of Hounslow. This location puts us close to the M4 and M25 giving us easy access to the centre of London, as well as to the Home Counties. The larger premises has meant we can expand our product range and keep up with important trends. At Allens, we believe in being ahead of the game. We also aim to be committed partners, not passive suppliers.
We also have a depot in Southampton just off the M3 in Eastleigh, which positions us perfectly to be able to supply events in and around the south coast.
"We and our staff are very excited about the change," said Managing Director, Kevin McGuinness. "Things have changed a lot over the years and we want to make sure we stay at the forefront, and continue to grow to be a leading light in London's competitive event hire market."
Allens Hire was founded in 1985 by brothers Kevin and Patrick McGuinness. Since then, the business has grown to become one of the leading catering equipment suppliers in the UK. Both brothers have extensive experience in the catering and event world.