Great ideas to host a work summer party at the office
Great ideas to host a work summer party at the office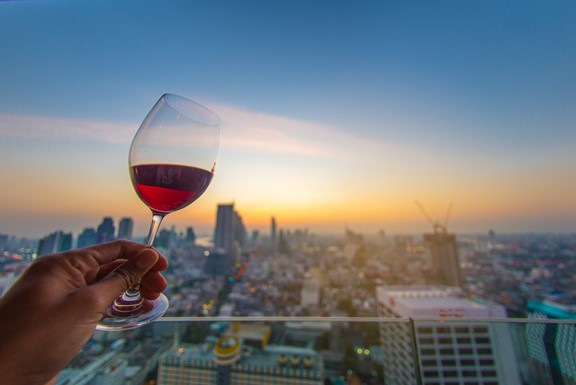 As the nights get longer and the sun makes a most welcome appearance, there's no better way to promote team building and increase employee morale than by hosting a fun-filled summer party at the office. So, in order to transform your office space into a seasonal party venue, and ensure that everything runs smoothly, here are some things you need to think about.
Your Venue
Even the smallest of offices can be transformed into a fun party venue with a little bit of help! First of all, you need to make sure that any delicate equipment is locked away safely to avoid any expensive accidents. Once you've covered your back in that department, you will need to move any desks or storage equipment out of the way to create a more inclusive area for your staff – not to mention some space for dancing! Instead of relying on uncomfortable folding chairs, hire some lounge furniture to create a relaxing environment for your employees to relax and chat.
Entertainment
Unlike traditional corporate team-building events, office parties don't usually require a set activity, but are rather just an opportunity for your staff to eat, drink and be merry in an informal environment. That said, you can't go wrong with a spot of dinner-entertainment to keep your guests engaged. From close up magicians to F1 simulators, there are a whole range of entertainment ideas that guests will love, so feel free to have some fun with this part. However, if you're lucky enough to have access to an outdoor space, one thing that no summer party can be without is a BBQ! Hire a BBQ and all the equipment to ensure your employees can enjoy their burgers without you having to worry about cleaning up. Finally, if you're planning to keep the party going well into the evening, hiring a safe dancefloor is a great way to keep your staff happy and encourage them to stay.
Food and drinks
There's no better way to give your staff a warm welcome and thank them for their hard work over the year than with a champagne reception! Hire crystal champagne flutes to toast to the evening and canape platters to serve some nibbles to line their stomachs.
If you're planning a buffet-styled feast, choose from our selection of gorgeous stoneware plates, which are completely handcrafted and glazed in France and a beautiful example of a rustic, earthy and continental theme.
For more information about any of our event equipment for hire, or if you need advice on quantities for your event, give us a call on 020 8574 9600 (London) or 023 8065 2316 (South Coast), or alternatively you can email us on enquiries@allenshire.co.uk.