How to run a successful supper club
How to run a successful supper club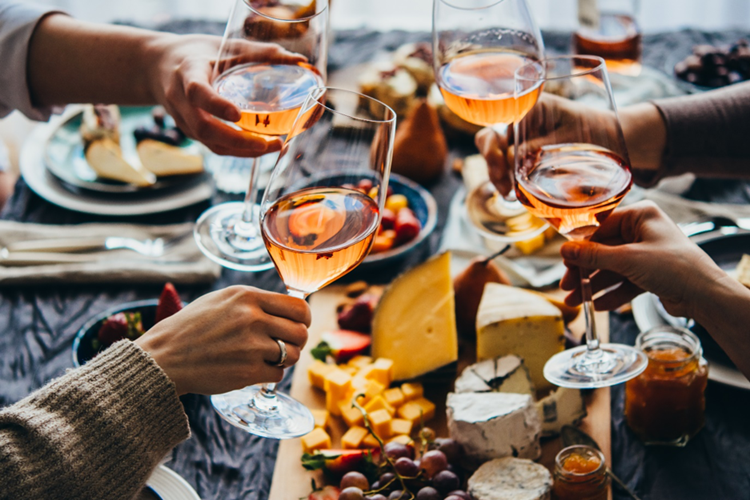 When done properly, there's no better event than a supper club. Great food, fantastic wine and even better company make for an enjoyable evening for everyone, but there's no denying that organising the event can be a minefield. From table linen to glassware, there's plenty to think about when it comes to running a successful supper club and we have some hints and tips to ensure that the evening not only runs smoothly but wows your guests at the same time.
Own your concept
Ask yourself why people would want to come to your supper club. Yes, it works to be a little different, but it's also important to not put creativity ahead of the basics of good food and a comfortable venue. Whether you've decided on a set menu of British classics with a wine pairing per course or want your dishes to take your guests on a culinary journey using all five senses, your concept must be clear from the outset. Will your guests know what they'll be eating before they arrive, or will they be surprised with canapes and cocktails upon arrival? Defining your supper club's purpose is a great place to start.
Decide your guest list
Are you having an intimate dining experience in your home with family and friends or are you hiring a venue to feed the 5000? A supper club can be an intimate affair, or it can be a lively celebration of great cuisine – the choice is totally yours. However, before any of the planning can continue, it's important to decide exactly how many you are going to cater for. Whether you're planning on a small or large event, there's no beating gathering people around a table for great food and even better conversation.
Do the unexpected
People choose to attend supper clubs because they want something different than your average meal out. Surprising guests with a creative amuse bouche or a uniquely mixed cocktail between courses can give your supper club that exciting edge that will have everyone talking.
Impress with your tableware
Visuals at a supper club are super important and with the right tableware, glassware and furniture, you can create the perfect environment in which to show off your hosting abilities. Here are some décor options which could work for you:
Minimalistic
Scandi is everywhere at the moment and its ability to create a serene and calming atmosphere makes it the ideal choice for a dinner setting. To give your supper club a hint of minimalism through glassware, we'd recommend the Riedel performance range – beautifully unfussy, these sculptured wine glasses with thin stems speak for themselves. To continue alluding effortless style, simply pair a rustic trestle table .  
Vintage Glamour
A touch of grandeur at your supper club is the perfect way to pay homage to the glamourous gatherings of times gone by. Fine cut crystal such as these Nachtmann martini glasses paired with William Fresco fine bone china and gold tablecloths create a palace-like scene in which your guests can enjoy a royal night of stylish fine dining.
Rustic Authenticity
Sometimes, big plates a delicious hearty homecooked food is exactly what a supper club needs. From sharing bowls and big spoons to 'take one and pass it on', these sociable kinds of dining situations require rustic décor to match. Characterful plates such as the Jars stoneware collection and our rustic wood folding chairs help to create an informal scene and bring a strong focus on the authentic, homemade food on offer.
For a wide range of furniture, glassware, tableware and more to help make your supper club one to remember, choose Allens Hire.