It's coming home! So, here are the essential things you need to host a World Cup celebration
It's coming home! So, here are the essential things you need to host a World Cup celebration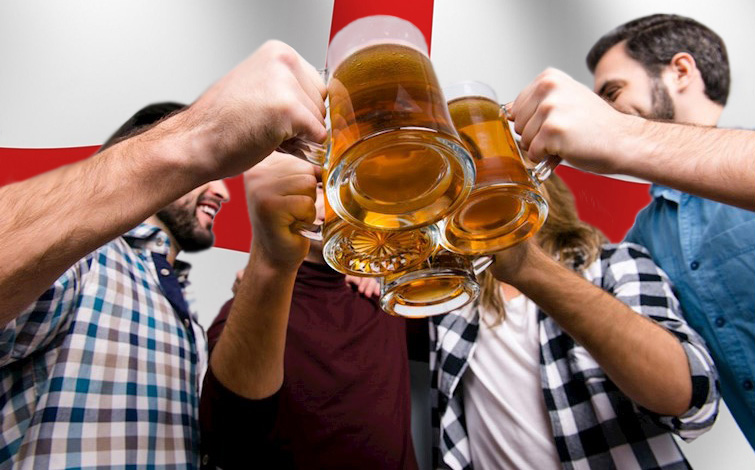 Whilst a month ago the infamous "it's coming home" chant was said only in jest, England have surprised us all by making it into the World Cup semi-finals – and, honestly, we're starting to believe that football might really be coming home! So, if you're hosting a World Cup celebration this week, here are a few essentials that you'll need to remember.
Seating for your World Cup celebration
One of the most important things to think when hosting any sort of summer celebration, is your seating arrangements. Your guests will no doubt move around and mingle, but it's still important that you have enough chairs for everyone – especially if you're planning to serve food.
Ideally, you want lightweight, collapsible seating that it easily moved for when the match is in play and when the celebrations continue afterwards. At Allens, our lightweight folding chairs are the perfect choice for both indoor and outdoor use, (which is ideal during this extended heatwave!) and can be linked with other chairs to create fixed rows.
Food and drinks for your World Cup celebration
With the good weather showing no signs of letting up just yet, why not hire a BBQ for your World Cup celebration and let your guests enjoy burgers, hotdogs and beers at their leisure! A BBQ is a brilliant, low-maintenance solution to feeding the 400, but don't forget to hire cutlery, side plates and glasses. We have a beautiful collection of stoneware plates available to hire, which are completely handcrafted and glazed in France and are a gorgeous example of a rustic, earthy and continental theme. Additionally, our collection of elegant cocktail glasses for hire mean that you can provide a whole host of speciality drinks!
Decorating your World Cup Party Venue
Finally, the aesthetics! Whether you're planning to host a small, semi-final soiree in your own back garden or a larger celebration at a local function room, the nature of the event means you can go as bright and bold with your décor as you wish! At Allens, we have a vast range of colourful linen for hire that could represent each of the countries still left in the competition. Alternatively, if you want to show your patriotic support for England during their biggest game so far, why not style some red water glasses against blue linen, and choose some white, fine bone china plates to create a classy Union Jack-inspired place setting?  
For more information about any of our World Cup party equipment for hire, or if you need advice on quantities for your event, give our team a call on 020 8574 9600 (London) or 023 8065 2316 (South Coast), alternatively you can email us on enquiries@allenshire.co.uk.