The best craft beer brewed in London to serve at your event
The best craft beer brewed in London to serve at your event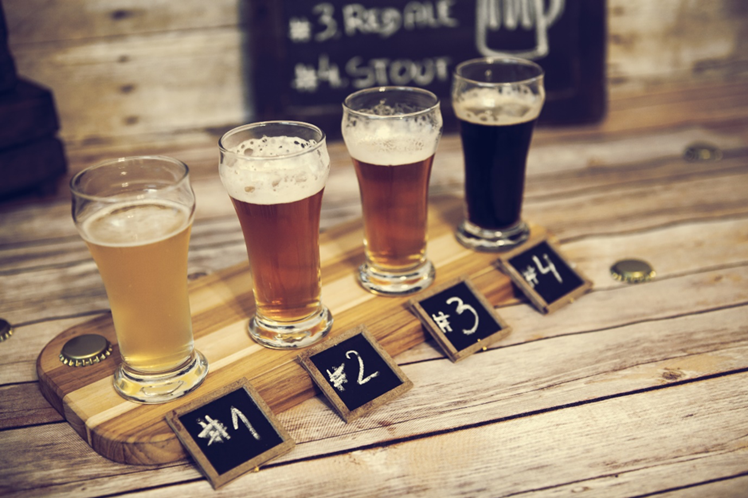 The craft beer scene in London has exploded in the last five years. Not only are there numerous craft beer pubs showcasing craft beer from across the country, but there are now over 100 breweries within the M25. In the 1800s there was a similar number of breweries in London and the trend for craft beer looks like it's only going to rise. With so many great breweries in the capital, why not choose some homebrewed beers for your next London event and let your guests experience the best London has to offer. Here are our favourite London breweries: 
Meantime
One of the first of the London craft beer scene, Meantime Brewing was established in 1999 by Alastair Hook and have been brewing beer in Greenwich near the Thames ever since. Their collection of beer consists of traditional pale ale, IPA and two refreshing and crisp lagers.
Beavertown Brewery
Famed for its quirky and colourful cans, Beavertown is brewed in Tottenham and was founded by the son of Led Zeppelin's Robert Plant. Featuring a range of strong and brash IPAs and American pale ales, this brewery has a taproom that's open on a Saturday night, so you can go and sample a taste before you order it for your event.
Anspach & Hobday
Anspach & Hobday are located just a stone's throw away from London Bridge and are very much part of the now-iconic Bermondsey Beer Mile. Food and wine critic, Olly Smith, who also appears on Saturday Kitchen, has raved about this craft beer stating "I love Anspach & Hobday… their beer is just delicious. I mean, who wouldn't want to drink it?" Featuring traditional styles such as porters, smoked brown ales and stout, this brewery has looked back at London's brewing history to put itself at the cutting edge of craft beer in the capital. 
Camden Town Brewery
Originally located in Kentish Town, Camden Town Brewery was established by the grandson of an Australian brewer called Laurie McLaughlin. Featuring a roster of popular beers, Camden Town Brewery's most famous brew is the Hells Lager and the Pale Ale. in 2015, Camden Town Brewery was bought out by AB InBev and their brewery has now moved to Enfield. However, they still have their original brewery under the railway arches in the borough of Camden.
Brew by Numbers
After meeting each other in 2010 while travelling in Asia, Australia and New Zealand, and being exposed to craft beer, these two friends decided to open up their own microbrewery. Today, they have released over 350 different beers and are now known for their highly-hopped pale ales, farmhouse ales and vibrant dark coffee beers. Located in Bermondsey's Beer Mile this top London brewery is a must for any event.
Glass hire London
If you are holding an event and you want to serve beer that is brewed on your doorstep, then choose Allens for your beer glass hire. From traditional pint glasses to stemmed beer glasses our range of beer glasses will be all you need, whether you are hosting a tasting session, a beer pairing menu or need a local beer to serve at an event alongside other drinks. By opting for locally brewed beer and choosing to hire glasses that will be reused, you are not only reducing your environmental footprint but helping the local economy too. Contact us today and we'll help you organise your glass hire needs.