Top tips for hosting a successful networking event
Top tips for hosting a successful networking event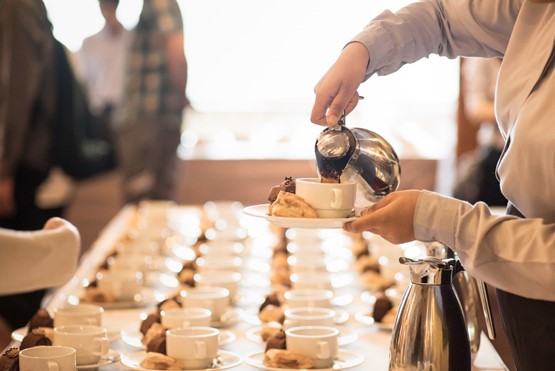 Networking events come in all shapes and sizes; so whether you're planning something for people working in your specific industry or a networking opportunity for entrepreneurs or small business owners - or you simply want to provide the opportunity for people new to the area to make friends, here are some tips to help make sure that your event runs as smoothly as possible.
Where to hold a networking event
Whatever scale networking event you are planning, the first thing that yon need to decide is where you are going to hold it. Before you book, think about what you need from your venue. Does is have furniture available to use? Will you need to hire catering or audio/visual equipment. These additional costs can add up so it's important that you know about them early on in the planning!
If your venue requires you to hire outside services, you should start thinking about sourcing and booking big equipment such as sound systems and seating solutions, but you also need to think about the smaller details that can make or break your event, such as internet access, access to plug sockets and food and drink facilities.
Furniture hire for networking events
Before you hire furniture for your networking event, first think about the general layout of your area and what will be needed. To start with, you want to make sure that your guests are comfortable – so there needs to be sufficient seating for everyone, while keeping the atmosphere relaxed and flexible. If you're planning to have speakers present at the event, our Samsonite range of conference chairs, for example, are perfect to create an area for an audience. However, if you're looking to create more of a relaxed atmosphere, our hireable lounge furniture is ideal for guests to enjoy a drink whilst chatting to new people.
Finally, if you'd like your guests to hang around and take advantage of the networking opportunities available, think about creating a bar area, with LED tables and bar units.
For more information about any of our furniture or catering equipment for hire, or if you need advice on quantities for your event, give us a call on 020 8574 9600 (London) or 023 8065 2316 (South Coast), or alternatively you can email us on [email protected].