What to hire for this year's biggest events?
What to hire for this year's biggest events?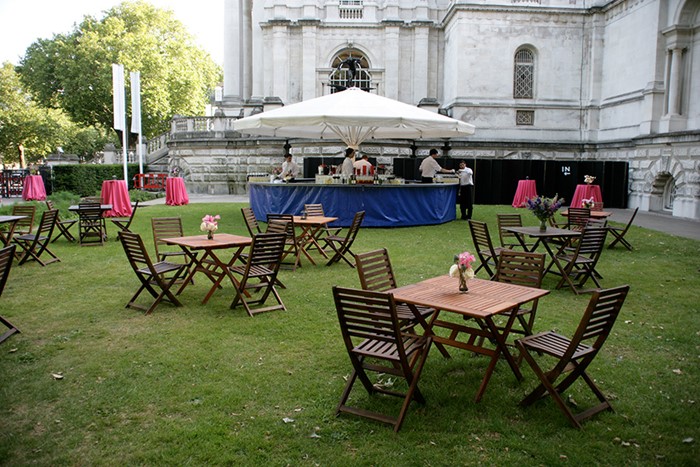 Whether you're planning to have a big Easter celebration, are taking part in the UK's biggest trade show or are planning a big party for the Cricket or Rugby World Cup, you may need to hire catering equipment or furniture to ensure that your event goes off without a hitch.
Easter - 21 April 2019
Easter is in late April this year, so let hope for some warm spring weather to help us celebrate. If you are planning a big party in your home, where all your friends and family are invited, you may need to hire some extra chairs and tables for your guests. If you've got your fingers crossed for warm weather, take a look at our range of garden furniture for hire, which features beautiful rattan and wooden furniture. If you're worried about the elements, why not hire a gazebo and some parasols too?
The Business Show - 15-16 May 2019
The Business Show takes place at the EXCEL in London's Docklands. This is the UK's largest business exhibition. If you have a stall at this popular trade show or any other exhibition this year, you will need to make sure you are well kitted out. Want to ensure that employees and prospective clients are well hydrated? Then why not hire a drinks fridge so you can offer refreshments? You may want to create a lounge area so you can discuss business in comfort; if so, take a look at our sofas and armchairs for hire.
ICC Cricket World Cup - 30 May – 14 July 2019
The ICC Cricket World Cup takes place across the UK this year. If you're thinking of holding a Cricket World Cup party, you may need to hire glasses including wine and beer glasses, a bar, some bar stools and poseur tables. You may also want a sofa or two so you can sit back and relax and watch the game on a big screen, if you can't get to a match in person.
Wimbledon party 1-14 July
This year's tournament could be Andy Murray's final appearance as a competitor. (Though we have no doubt he'll be back as a pundit in the future) So, if you're planning a Wimbledon party, this one needs to go off with a bang. Make sure you hire enough tumblers and jugs for Pimms, some comfortable outdoor furniture, such as our rattan wicker sofa and armchairs and a BBQ, then all you need to do is set up a big screen outside and enjoy the tournament.
Rugby World Cup 20 September-2 November
This year's Rugby World Cup is taking place in Japan and while the time difference may not be in our favour, you can still have a great World Cup party to celebrate the home nations. (Wales, Scotland and England are all set to play in this year's tournament.) For the perfect Rugby World Cup party, make sure you hire:
Plenty of beer glasses
Chairs and tables
Bar stools
A bar
Whisky glasses
Poseur tables
Fridge for drinks
Whatever events you have planned this year, Allens Hire can make sure your event has everything that you and your guests need. Contact Allens hire today!