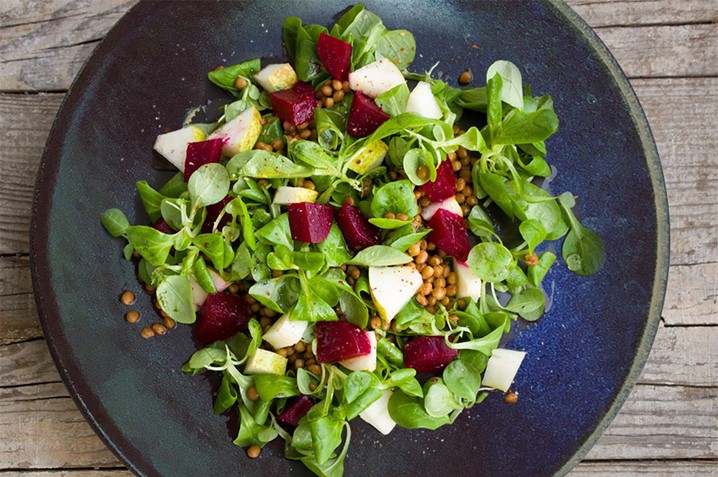 In the second half of the last decade, the environmental impact of meat has been hard to ignore. 2019 saw the world wake up to what many are calling a climate emergency, and we are starting to see the impact our unsustainable practices have on our planet. While not the absolute cure for climate change, eating healthily and suitably at the top of an increasing number of people's agenda, and it's no surprise that veganism is on the rise.
Vegan statistics UK
According to the Vegan Society, from a survey of 2,000 participants, 600,000 people would have declared themselves as vegans in 2018. In 2019, it was estimated that over 800,000 people gave up animal products over January, with some staying away from meat and animal products for longer.
Shops and restaurants have been cashing in on vegan food with Greggs, KFC, Waitrose and Iceland all either starting or expanding their range of plant-based food. According to Mintel, plant-based food is only set to grow as sales expect to increase to £658m by 2021, up by £119m from 2015.
Over the past couple of years, vegan food has been highlighted as a trend by a number of leading brands including Waitrose, Tesco and Uber Eats. Vegan food is also shedding its bland and austere image with the help of Instagram. There are over 18.1 million vegan food posts on the social media platform, and the popularity of clean eating bloggers have also helped to elevate this way of eating into the mainstream. It's not just on social media where veganism is big, celebrities such as Ariana Grande and Ellen DeGeneres are well-known for not eating animal products. A small but growing number of high-profile athletes such as Venus Williams, Novak Djokovic and Lewis Hamilton also follow a plant-based diet.
With veganism and flexitarianism (when a diet increases the intake of plant-based foods while still occasionally eating meat) on the rise, the supermarkets have seen sales for pork and beef fall. It was reported in The Grocer that sales of these products fell by £184.6m in 2019.
Depending on the type of events you organise or cater for you may have seen a huge difference in the number of people stating vegan as a dietary requirement. Bristol is the most popular city for veganism, while 62% Londoners choose to buy free-from products - many of which are vegan.
If the above figures are anything to go by, vegan food currently looks like it's here to stay, and as it's a versatile diet that is full of colour and flavour it will certainly be a hit at your event in 2020.
What is vegan food?
According to the Vegan Society, who coined the term back in 1944, veganism is:
"A philosophy and way of living which seeks to exclude—as far as is possible and practicable—all forms of exploitation of, and cruelty to, animals for food, clothing or any other purpose; and by extension, promotes the development and use of animal-free alternatives for the benefit of humans, animals and the environment. In dietary terms it denotes the practice of dispensing with all products derived wholly or partly from animals."
In 2020, ethical veganism, which includes not just dietary choices but avoids all products derived from animals, was ruled by a judge as a philosophical belief that is protected by law against discrimination. When it comes to dietary veganism, the NHS define a vegan diet as:
"A vegan diet contains only plants (such as vegetables, grains, nuts and fruits) and foods made from plants."
Vegans don't eat:
Eggs
Any kind of dairy that comes from an animal (e.g. cheese, milk, butter)
Some kinds of chocolate
Honey
There are many larder staples and common products found in events that are not vegan including Worcestershire sauce, some wines, beer, some margarines, some fruit juice and pesto. So, when you are planning your menu for your next event check all the ingredients you are using to ensure that you are serving truly vegan food.
If you are creating a vegan inspired menu or need to make part of your food offering vegan read on for more inspiration:
Vegan party food 
If you want to introduce vegan food to your guests, making some of your canape offerings vegan is a good way to go. As vegetables are the main part of any vegan diet, you can bring in a huge amount of colour to your menu this way. Opt for Asian inspired flavours and use dips such as hummus to create delicious bitesize offerings.
Serve your vegan creations on our Zen glass platters that come in a number of colours, or for a more natural look, choose our wooden rustic serving planner or black slate platter to emphasize the naturalness of your food.
Vegan bowl food
Similar to veganism, bowl food is now a mainstream way of serving food at events. Easy to eat from, colourful and aesthetically pleasing, bowl food and vegan food are natural bedfellows. In fact, vegan bowl food already has its own name – buddha bowls (see image above). Typically, a buddha bowl is made up of healthy grains such as quinoa or brown rice, raw or cooked vegetables and some form of vegan or vegetarian protein such as chickpeas and some salad greens.
Serve your Buddha bowl creations in our beautiful collection of tapas serving bowls. For a rustic feel opt for an earthenware tapas bowl such as the speckled tapas bowl and the anthracite tapas bowl. For a more contemporary look choose the red and black bowl or a selection of Japanese inspired bowls. Another way of serving easy to eat vegan fare at an event is in a bento box.
To hire bowls and canape plates for your event contact Allen's hire today. 
Vegan junk food
Even the healthiest among us love a bit of junk food from time to time. With new and innovative products making their way on to the market, there are several ways you can incorporate a little bit of vegan junk food into your event menu. here are some suggestions:
Mini-vegan sliders – use some vegan burgers and vegan bread such as sourdough, ciabatta or baguette
Vegan kebabs – falafel is a great choice here and pita breads are vegan too. Spice it up with some hot sauce and some vegan garlic sauce
Onion rings – while the traditional recipe for onion rings required eggs and milk it is possible to make vegan onion rings by using breadcrumbs instead
Vegan hotdog – choose a vegan hotdog and bake a fresh batch of baguettes, they will go down a storm
Donuts - you don't need eggs and milk to make the perfect donut, just use vegan margarine and soymilk. Make a jam for some gorgeous tasting donuts that will fly off the shelves
Vegan junk food options will look great on our serving platters and china.
Veganism has pretty much shed its boring and austere image and while many have different reasons for choosing vegan food there is no excuse for bland ugly food that has been an afterthought. Adding vegan options to your menu will not only cater for what is a growing number of people but it will also bring some vibrancy to your event.