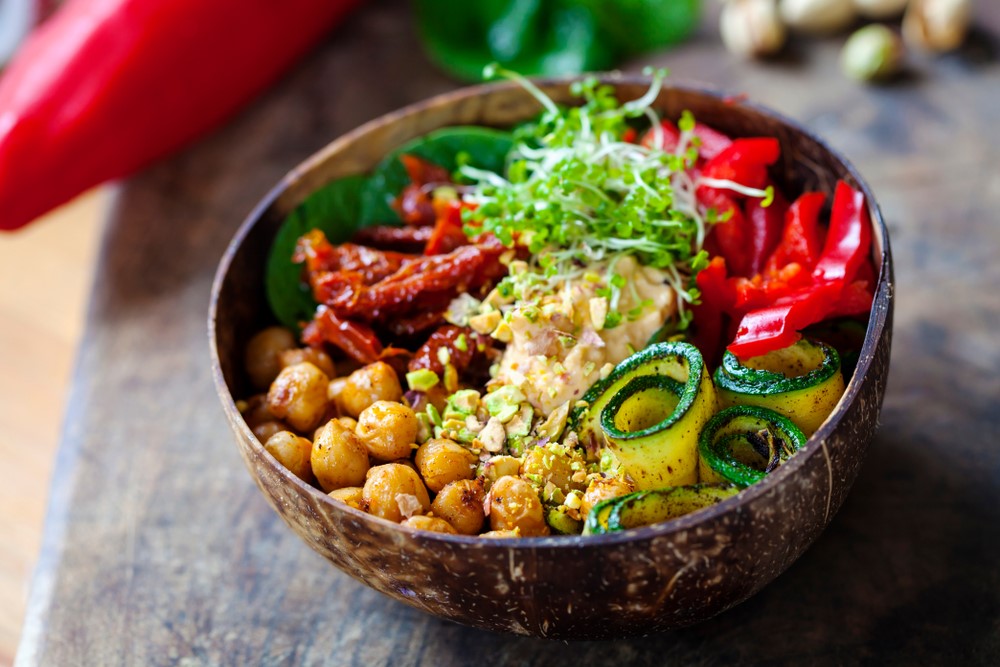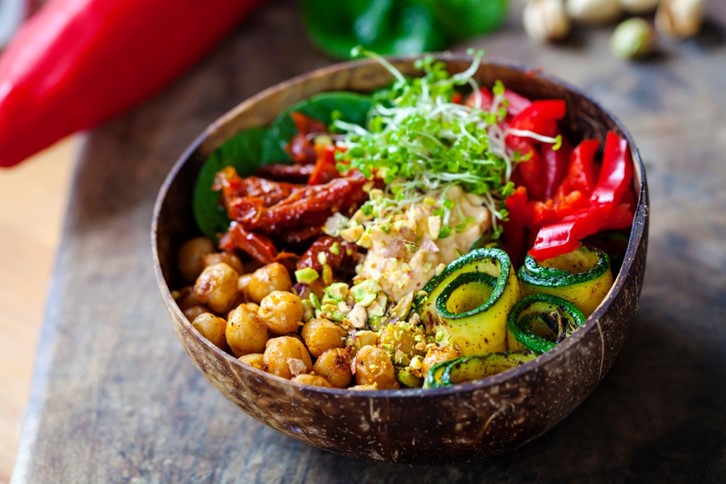 With eating healthily and sustainability at the top of an increasing number of people's agenda, it's no surprise that veganism is on the rise. According to research conducted by Waitrose, 13% of the population are now vegetarian or vegan with a further 21% identifying as flexitarian. This means that close to a third of the population is eating either a meat-free or low meat diet.
Vegan food has been highlighted as a trend by a number of leading brands including Waitrose, Tesco and Uber Eats. Vegan food is also shedding its bland and austere image with the help of Instagram. There are over 13 million vegan food posts on the social media platform and the popularity of vegan and clean eating bloggers have also helped to elevate this way of eating into the mainstream.
If the above figures are anything to go by vegan food currently looks like its here to stay, and as it's a versatile diet that is full of colour and flavour it will certainly be a hit at your event in 2019.  
Vegan canapes
If you want to introduce vegan food to your guests, making some of your canape offerings vegan is a good way to go. As vegetables are the main part of any vegan diet, you can bring in a huge amount of colour to your menu this away. Opt for Asian inspired flavours and use dips such as hummus to create delicious bitesize offerings.
Serve you vegan creations on our Zen glass platters that come in a number of colours or for a more of a natural look choose our wooden rustic serving planner or black slate platter to emphasize the naturalness of your food.
Vegan bowl food
Similar to veganism, bowl food is now a mainstream way of serving food at events. Easy to eat from, colourful and aesthetically pleasing, bowl food and vegan food are natural bedfellows. In-fact vegan bowl food already has its own name – buddha bowls (see image above). Typically, a buddha bowl is made up of healthy grains such as quinoa or brown rice, raw or cooked vegetables and some form of vegan or vegetarian protein such as chickpeas and some salad greens.
Serve your Buddha bowl creations in our beautiful collection of tapas serving bowls. For a rustic feel opt for an earthen wear tapas bowl such as the speckled tapas bowl and the anthracite tapas bowl. For a more contemporary look choose the red and black bowl or for a selection of Japanese inspired bowls. Another way of serving easy to eat vegan fare at an event is in a bento box.
To hire bowls and canape plates for your event contact Allen's hire today.