What will we be drinking in 2020?
What will we be drinking in 2020?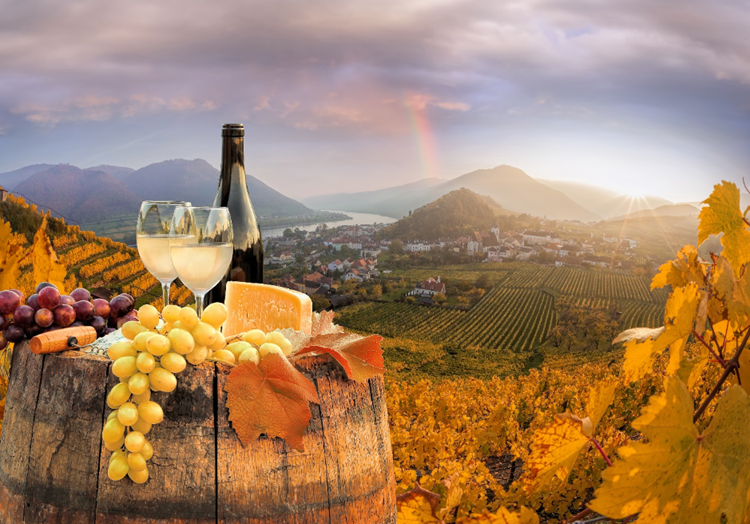 2020 is the dawn of a new decade and if the last few years are anything to go by, there will a big change in what we drink and what attendees expect to drink at an event. In this blog, we look into our crystal ball and take a look at emerging wine regions, the rise of 'nolo' drinks and how the colour pink will dominate our tipples this summer.
Low or non-alcoholic drinks
Known as 'nolo', low and non-alcoholic drinks, according to the Guardian, are being tipped to be one of the biggest trends for 2020. According to a report published by the trade body, the Society of Independent Brewers (Siba), one in three young adults (18-24-year olds) have cut down their consumption of alcohol. From nolo beers, ciders, gins and mocktails, low and non-alcoholic drinks are no longer the preserve of designated drivers, those who are pregnant and teetotallers. Whatever event you are holding, make sure you have a good selection of nolo drinks.
Austrian wine
According to Bibendum Wine, Austrian wine features in 9 out of 10 top wine trend reports. The central European country is most famous for Grüner Veltliner; however, Austrian sparkling wine and other indigenous grapes, such as Saint Laurent and Zweigelt, are also gaining popularity. So, expect to find more Austrian wine offered by wine and drinks merchants this year.
Regional Spain
Currently, Rioja and Tempranillo grapes dominate the UK market. However, this is only a tiny proportion of Spanish wine available. Regions such as the Canary Islands and Catalonia are set to become more prominent this year, while sales of wines from Galicia, in the North-West of Spain, have risen by 21% in 2018/2019. Leading the pack is the refreshingly fruity Albariño, a white wine which is ideal for drinking by itself and also a great accompaniment for seafood dishes.
Vegan Wine
As the number of vegans in the UK rises, there has been a rise in demand for vegan wine. In the past 12 months, the search term 'vegan wine brands' has risen 70% and the number of searches for vegan white wine has risen by 50%. Also, wine merchant Majestic stated that in November 2019, it now stocked 200 vegan wines, compared to 39 a year earlier.
Pink drinks
Pink is becoming the on-trend colour in the drinks industry. Pink gin enjoyed on-trade sales of £1.42 billion in the 12 months to mid-May 2019 and a number of big players, such as Kopparberg and Gordons, have got in on the act. In fact, Gordon's Pink gin is inspired by its original recipe from the 1880s. 2020 is also likely to see the introduction of pink prosecco, which is likely to become a favourite over the summer. Another pink drink making its mark is rosé cider; ideal for outdoor events such as festivals and barbecues, rosé cider is set to the new taste of summer.
If you need to glassware hire for an event, contact Allens Hire today on 0208 574 9600 or hire what you need through our quick order facility.