Setting a table: how to wow your guests
Setting a table: how to wow your guests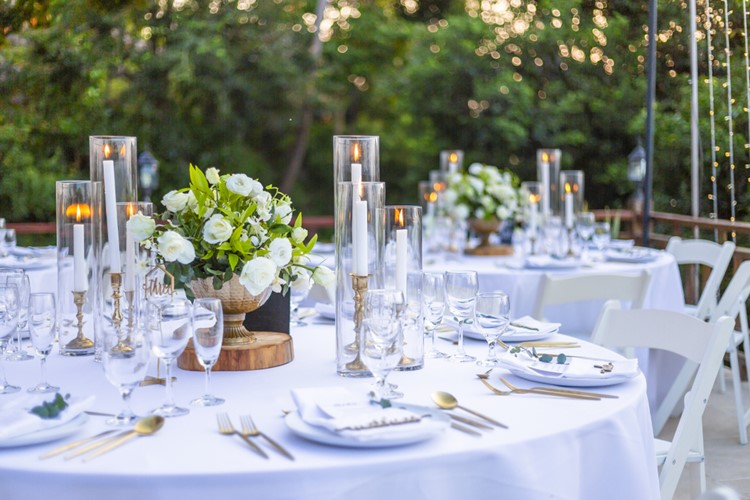 Setting an inviting table for guests is an art form and it is becoming an ever more important in the Instagram era. The hashtag #tablescape has more than 1.1 million posts on the social media platform, so event planners have plenty of inspiration to draw from. In this blog, we look at the basic building block that makes up your table setting. 
The first thing you need to establish is how many courses you are having and whether you are serving wine with your dinner. You also need to establish your colour scheme to ensure you choose the right tableware that will complement the rest of the decorations.
Table linen
Table linen is the foundation of any table setting. Whether you choose crisp white linen or one of our bolder colours, the cloth you choose is your canvas. White is, of course, always a classic but choosing luxurious linen, such as brocade or matisse, can give your event that luxe feel. Alternatively, if the tone of your event is more laid back and rustic, then opt for a simpler cloth with a textured weave. 
Plates
If you are serving several courses, a charger plate is a must. Basically a large decorative base, a charger plate essentially frames each course. They also act as an anchor for the dining table and they create ambience and are aesthetically pleasing. On a practical level, they also protect the table linen and they help to retain heat in the dinnerware. When choosing a charger plate, always pick one that will complement your decor and give plenty of consideration to the bowls and dinner plates you want to use. You will also need to choose a complementary side plate.
Cutlery
When setting cutlery, there are three golden rules to stick to:
Place forks and knives in order of use and only set out cutlery that will be used
Forks go to the left and knives to the right of the plate
Spoons go above (except a soup spoon)
For more detailed information on how to set cutlery for a multi-course event, take a look at this blog.
Glasses
A formally set table should always have a red wine glass, white wine glass and a water glass and they should be located to the upper right hand of each table setting. When choosing your glasses, opt for grape specific glasses that will help to elevate your wine offering. We have a number of different wine glasses that include Riedel grape specific wine glasses, elegant cut glass crystal and modern design inspired glasses for a new generation of wine drinkers. When it comes to your water glass, you can afford to be a little more creative. Why not add a splash of colour to your table with our hue design coloured glassware?
We have a large range of tableware from top brands such as William Edwards and Robert Welch. Many items in our collection are exclusive to us and will help enhance the level of your tablescape. If you need to hire high-quality tableware, contact Allens Hire today.