Grands Cepages - Another Unique Range of Glasses to Hire
Grands Cepages - Another Unique Range of Glasses to Hire
 Another unique product for hire brought to you by Allens. 
Grands Cepages "Big Grape Varieties" - this is a fabulous NEW style of glassware to enhance the flavours of red and white wines using great classic grape varieties.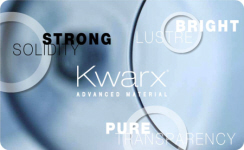 Made with Kwarx® technology :
Strong solidity - highly robust

Bright lustre - neverending sparkle

Pure transparency - completely colourless so you can see the full complexion of the wines you are drinking

The same technology used in our premium level "Open Up" range is now available in this new product which is unrivalled at its price level.
Grands Cepages is available in 35cl, 47cl and 62cl sizes, complemented by Grands Generale 40cl,  as well as our 24cl champagne flutes.
The Grands Generale has a slightly more curved bowl and is ideal for drinks receptions.