Hampshire Harvest Weekend - Spotlight on Winchester this Coming Autumn
The Hampshire Harvest Weekend in Winchester is less than a couple of months away and people from all over the county and beyond will be visiting Winchester to enjoy the best local produce and entertainment centred around the beautiful Winchester Cathedral.
If you've never been to this part of the world, here's a taste of what you can expect to find in Winchester; from idyllic venues to interesting heritage and beyond.
With food and fun for the whole family, the Hampshire Harvest Weekend is a celebration of what the area has to offer; making 4th and 5th October the perfect time to head to Winchester.
Visitors will enjoy the Hampshire Farmer's Market, a mobile farm and a host of other entertainments; including music, craft demonstrations and children's games.
Once in Winchester, there is plenty to see, do and enjoy. Great British dining is available at Winchester's oldest house. The Chesil Rectory dates back to the year 1450 and now this beautifully preserved Hampshire landmark is home to a fantastic menu that makes the most of local produce.
Culture vultures will love Winchester's blend of art, music and theatrical spectacle. The Winchester Discovery Centre is amongst the most well known contemporary event spaces in the area, while the Theatre Royal Winchester is an Edwardian throwback, remodelled to wow modern crowds.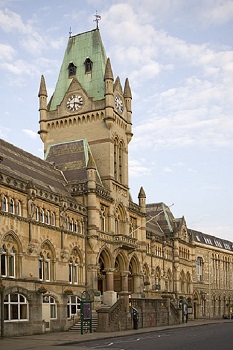 Keats, one of England's finest ever romantic poets was inspired by the landscape around Winchester to write his sensuous ode 'To Autumn'. This Autumn, why not follow in his footsteps and experience life in this wonderful part of the world?
Hosting an event in Winchester? – There are a host of great venues in Winchester – from the Discovery Centre mentioned above to  the Guildhall, Lainston House and Avington Park to mention a few.  Catering for friends, colleagues or family? Allens Hire is the number one catering equipment and furniture hire company in London and South England. We can provide kitchen and catering appliances, cutlery, glassware and much more to ensure that your event is enjoyed by all. Discover our range bar and cocktail equipment, choose the pieces you need to hire for your event and give us a call today.