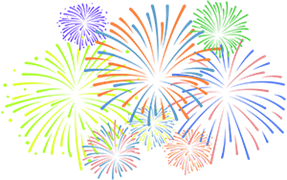 There's no mistaking that New Year's Eve is one of the most important celebrations of the year and so with this is mind, you want to make sure that everything is catered for when throwing a party or event. With a fantastic range of furniture, glassware and decorative accessories, Allens Hire is all you need to impress each and every one of your guests. With over 20 years' experience of catering for parties, weddings and events, Allens can transform a plain room or hall into a venue fit for the party of the year.
Allens understands that planning a party can be stressful, with so many styles and different types of interior design available, here are some of Allens products to consider, to ensure you're getting the absolute best out of your venue.
Furniture
The style of furniture for your party venue really depends on the type of party that you're having. For a glamorous do full of glitz and glamour, the gold banqueting chair, paired with our foldable round table will make for a beautiful aesthetic, bringing a touch of classic luxury to your party. If you're planning slightly more relaxed vibes and want to host a help-yourself style buffet at your soiree, you might be inclined to consider one of the rectangular trestle tables available at Allens – these can be left uncovered for a rustic look or covered with a crisp, white table cloth for a clean and chic finish. Pair self-serving style tables with café culture chairs in colours of your choice for a relaxed and sociable atmosphere full of good food and great fun.
New Year's Eve calls for dancing and if you have a fairly large venue with plenty of room to bust a move, then Allens can provide a safe and aesthetically pleasing dance floor for everyone to get down to the music, choose from a full or half panel, depending on your space size and budget. Perfect for an indoor venue or even for flooring in a marquee.
Glassware
With party planning, it's the little things that really make a difference and Allens has a beautiful selection of glassware, perfect for guests to toast in the new year at your New Year's Eve party. From luxurious Aquataine and Magnifico crystal for a truly smart get together to the stunning Riedel Bar collection whose geometric, cut glass design will bring a slight futuristic and contemporary twist to your furnishings. For a vintage spin, try our Nachtmann glasses with cut diamond design.
Allens also has some flawless cocktail style glasses which are perfect for creating fun and inventive cocktails, as well as some classics! If you'd like to have a cocktail themed party, there's also a range of pop-up cocktail bars available at Allens, which will allow you to shake and stir until your heart's content!
China and Cutlery
A perfectly set table really does add to the overall décor of your venue, giving it that extra special aesthetic. Allens have you covered with their beautiful range of delicate china and gleaming cutlery, giving the tables that luxury edge. From the glamorous Williams Edwards gold and silver plates to the classically beautiful white Goldline and Platinum ring in a range of plates, bowls and even teacups and saucers – perfect for winding down after dinner. If you're going that extra mile with your New year's Eve celebrations, Allens' fantastic range of canape platters are bound to impress your guests  - place carefully created appetisers on top for your guests to nibble on as they socialise – available in a range of different designs, from vibrant and colourful to get the party started to gold and clear glass for night-time glam. Want a rustic theme to bring in the New Year? Opt for our wooden serving platters and pile with breads, oils, meats and cheeses for a true feast.
Linen
Dress your table to impress with our beautiful range of carefully cut linen. For a classically chic finish, you can't go wrong with our contemporary textured Expressions Linen which comes in Ivory, Gold and Dove Grey – the perfect colours for a night-time soiree. For a subtle hint of evening glamour opt for our elegant Shimmer collection which will bring a plain table to life with the metallic hues of Champagne and silver shimmer.
Kitchen Essentials
A new year's party isn't a party without food and drink. If you're hosting in your home, you may struggle to find the fridge or cupboard space for all the refreshments you want to provide for the party guests. At Allens we have a fantastic range of fridges and freezers, in particular, our under counter fridges and small chest freezers for storing all of the party essentials. Allens glass fronted bottle fridges are not only perfect for refrigerating extra drinks but also look great with champagne, wine and beer bottles on display!
If you're planning on having a chef cook for your guests or even if you'd like to show off your own cooking skills, you'll need the equipment to do this efficiently. At Allens we have our double stack gastro ovens that provide the necessary space needed to cook for a large number of hungry people!
The bar
Of course, no celebration is complete without a bar and at Allens we have the solution to the perfect night. Our LED bar units aren't just somewhere to store and provide the drinks, their illuminating properties mean they're the centrepiece to any party room. Complete with shelves and stainless-steel top, these are an absolute party must have, whether you're shaking cocktails or popping champagne. Complete the set with our Lounge LED Poseur tables, wow guests as they glow in the dark and add the perfect finishing touches.
Lounge Concept
No matter the theme or vibe of your party, guests always appreciate an area to sit down and relax in and our beautiful lounge concept collection has just the products you need to create a chilled-out area amongst the party fun. Nothing says evening pizzazz like our stylish Collingwood collection. Choose from sophisticated white or black leather armchairs complete with metal framing. To keep it minimalist or to kit out a smaller lounge area, hire our Genoa stools and tables.
For more information about essentials for your New Year's Eve party or any other catering equipment available for hire in London, browse our online catalogue or call our friendly team on 020 8574 9600 today!