Why you need emergency chairs at your family Christmas party
Why you need emergency chairs at your family Christmas party
For the vast majority of the year, it's likely that your house has more than enough furniture to fit your family and any friends that happen to drop by. However, at Christmas, you realise that even though you can extend the table to fit everyone you don't have enough chairs! When this happens it's time to call for backup.
Furniture and catering equipment hire companies, such as Allens Hire, offer chair hire in London to private individuals as well as companies and professional event planners. If you are holding a private Christmas party for family and friends and need more chairs for your event, hire companies are the place to go.
The benefits of hiring emergency chairs for your private Christmas event
The cost of hiring is much lower than buying new chairs and you don't have to store them until next year.
You can choose to pick the chairs up and drop them off on a date of your choice.
 You can have your hired chairs delivered to you and collected from you for an extra cost.
We have our own workshop that ensures all chairs are cleaned and maintained and resprayed if needed after every use.
Choose chairs in a huge number of colours.
If we do not have the colour you want, it is possible to respray the chairs. 
The perfect Christmas chair
At Allens we have a vast array of chairs in a number of colours and designs. If you are looking for a simple, inexpensive seating option then we have flat, fold up chairs in white, black and red.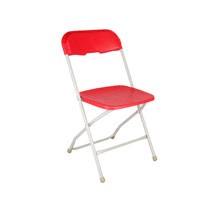 Want a classic look? Then opt for the banqueting chair, which comes in festive gold and silver as well as mahogany and black.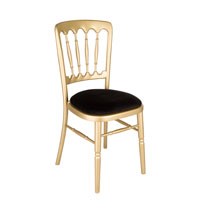 For a more contemporary style, the ascot medallion, phantom and black mandarin chair are ideal.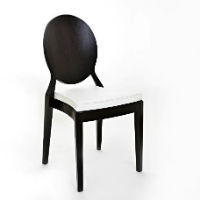 If you want an elegant touch then opt for the tall black chair.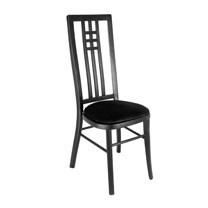 Our Camelot chairs come in eight different colours that include gold, silver and green as well as natural limewash and walnut.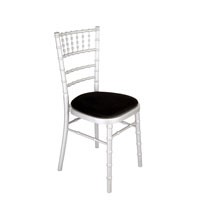 It is also possible to change the colour of the padded seats in a number of our chairs. We have six classic colours - gold, red, green, blue, black and ivory.
Accessorise your chairs
Similar to a wedding, it is possible to use chair accessories such as bows and ribbon to give your table a festive feeling. When tying the ribbon you can use a sprig of holly or fir to give it a stylish Christmas twist. Another way of creating a seasonal embellishment on your chair is with Christmas bunting.
At Allens, we pride ourselves on excellent customer service so if you have any questions on hiring chairs in London or the South coast for your Christmas party please don't hesitate to get in contact.