How to have a sustainable Christmas party
How to have a sustainable Christmas party
How to have a sustainable Christmas party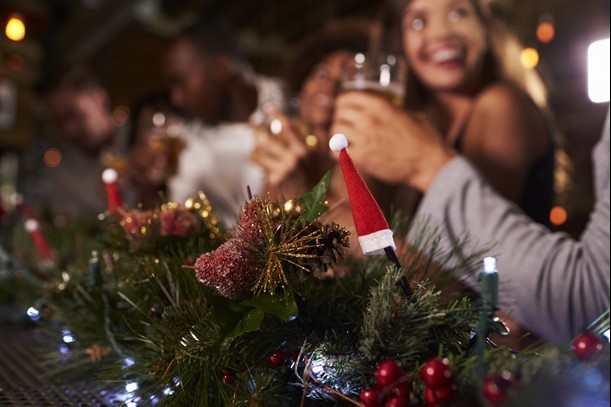 The holiday season is just around the corner; which means food, fun and festivities! There is no denying that, over the Christmas period, we eat more, drink more and buy far more than we do at any other time of the year; all of which makes for a great few months – but it also means that we have a bigger impact on the environment.
As parties and functions are a given over the festive months, there are lots of really easy things that you can do to ensure your event is fun but also environmentally friendly.
Here are our three top tips for hosting a green Christmas:
Hire, Don't Buy
One of the biggest causes of waste, at any party, is the glassware, china and cutlery. Hosts have two options; to spend a small fortune buying enough glasses and plates for their guests, despite the fact they will likely only be used once, or opting for plastic tableware that will have a negative impact on the environment. Instead, why not hire all your party necessities to take the stress out of event planning and keeping your party green.
At Allens Hire we want to make sure your event runs as smoothly as possible, which is why we deliver all items directly to your venue, then pick them up when you're finished. Plus, there is absolutely no need to worry about washing any glasses or crockery after your event; our team will do that too!
Choose Eco-Friendly Decorations
Candles, seasonal flowers and LED lights, which use little energy, will not only give you party a truly festive feel, but they're much kinder to the environment than single use, throwaway decorations or traditional Christmas lights. If you can't avoid using one-time decorations, however, be sure to offer up any that are still in good condition to a free group website, like Gumtree, after the event rather than just throwing them away.
If you're hosting a sit-down meal, think about using linen tablecloths and napkins rather than paper alternatives. Not only can these be washed and reused, but they are much more environmentally friendly.
At Allens, we have a wide range of linen hire, with something to suit all table settings and event themes.
Keep Things Digital
Finally, there is a certain nostalgia to posting printed invitations to your guests, but if you want to keep your party green, opt for well-designed email invitations. Not only does this help to keep costs down and means less waste than using paper ones, it gives you the opportunity to virtually track RSVPs and provide your guests with clickable information about your event.