Trestle Table Hire in London & South Coast
View full range of trestle tables for hire here: Trestle table products
We have depots in London, Southampton, Luton and Corsham (South West) covering all of the south coast.
When it comes to organising events or setting up temporary spaces, having the right tables is crucial. One popular choice for such occasions is trestle tables. These versatile tables provide a practical and functional solution for various purposes. Whether you're planning a corporate event, a wedding reception, or any other gathering, hiring trestle tables in London or the south coast can be a valuable addition to your inventory.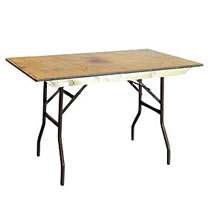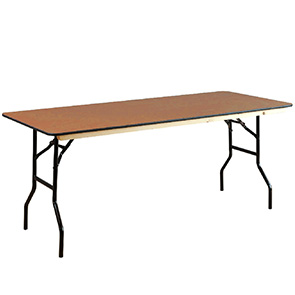 What are trestle tables?
Trestle tables are long, rectangular tables that are supported by a pair of collapsible frames, known as trestles, at either end. The top of the table rests on the trestles, providing a stable and sturdy surface. These tables are typically made from high-quality materials such as wood or plastic, ensuring durability and reliability.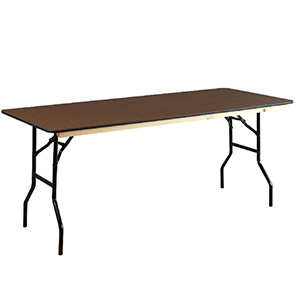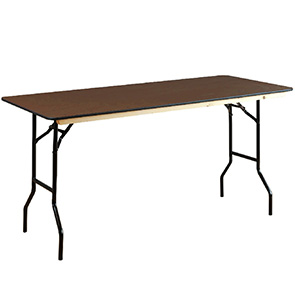 Advantages of trestle table hire by Allens
Versatility for different events
Trestle tables are incredibly versatile and can be used for a wide range of events. Whether you're hosting a trade show, a conference, a birthday party, or a school function, trestle tables can accommodate various needs. They can serve as dining tables, display tables, registration desks, or even workstations, depending on the event requirements.
Durability and stability
One of the key advantages of trestle tables is their robust construction. They are designed to withstand heavy loads and provide a stable platform for various activities. The trestles offer excellent support, ensuring that the table remains sturdy and secure throughout the event. This durability makes trestle tables suitable for both indoor and outdoor use.
Easy setup and storage
Another benefit of trestle table hire is the convenience it offers in terms of setup and storage. These tables are designed for quick and hassle-free assembly. The collapsible trestles can be easily folded and unfolded, allowing for efficient transportation and storage. This makes them an ideal choice for event organisers who need to set up and dismantle the furniture quickly.
Cost-effectiveness
Compared to purchasing a large inventory of tables, hiring trestle tables can be a cost-effective solution. When you hire trestle tables, you only pay for the duration of your event, saving you the expenses of purchasing, storing, and maintaining a significant number of tables. This flexibility enables you to allocate your budget to other essential aspects of your event.
Customisation options
Trestle tables can be customised to suit your specific event requirements. Our trestle tables for hire come in various sizes and styles, allowing you to choose the perfect table for your needs. Additionally, you can accessorise the tables with tablecloths, runners, or skirting to match the theme or branding of your event. This customisation adds a personal touch and enhances the overall aesthetic appeal.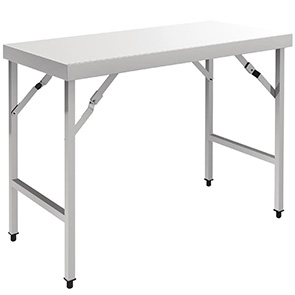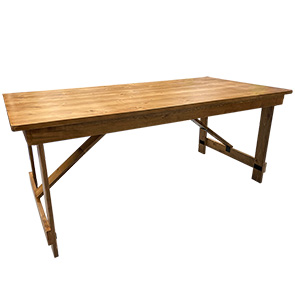 For more information on our trestle table hire range, please feel free to get in touch with us here at Allens Catering Equipment and Furniture Hire today. You can call 020 8574 9600 (London) or 023 8065 2316 (South Coast) or send us an email at sales@allenshire.co.uk
For trestle table hire in London and the south coast, you can find what you need for your event needs at Allens Hire. Contact us today!