Take a look at our new range of products for 2018!
Take a look at our new range of products for 2018!
At Allens, we are always looking for new products to enhance our range and strive to keep up with the latest trends. Here is our list of new products which has hit the Allens catalogue this year.
Riedel Glassware
We've extended our portfolio this year to incorporate more ranges of our highly sought after Riedel Glassware: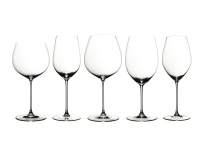 New Riedel Veritas is the crème-de-la-crème of our wine glasses. Designed by world famous glass producers, Riedel, these lead-free fine crystal glasses are machine blown to achieve unsurpassed thinness and lightness.  This exclusive range includes glasses for the following grapes: Oaked Chardonnay, Riesling, Pinot Noir, Zinfandel, Cabernet/Merlot and Champagne.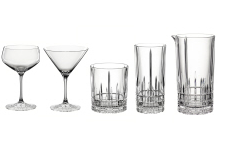 Get the perfect drink served in our cut crystal cocktail glasses. Ideal for pop-up bars, cocktails and drinks receptions, the Riedel Spiegelau features Coupette , V Shaped Martini, Old Fashioned, and Longdrink glasses as well as a Large Mixing Glass.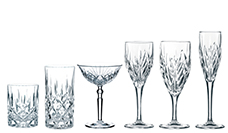 Cut from the finest crystal, the Riedel Nachtmann range is classically chic with a vintage feel. Ideal for high-end events, where elegance and refinement are imperative, these glasses have a range of designs from Noblesse to Palais and Imperial. Riedel is synonyms with quality and the Nachtmann collection consists of Longdrink, Whisky, Martini, Red/Iced Beverage and WhiteWine/All Purpose glasses as well as Champagne flutes. 
The Degustazione collection brings the classic designs of this highly respected brand together - our entry level accessible range, offering generic red and white wine glassware for customers wishing to serve their guests in wine friendly vessels, alongside a champagne glass and complementary Degustazione O glass for water for other beverages at the table.  
China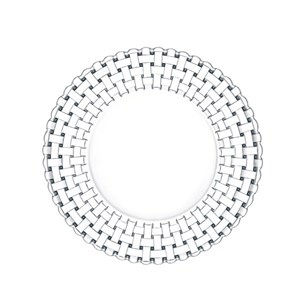 Bring a splash of modern art to your event with the Bossa Nova Plate. The design of this plate is an interpretation in glass of a Brazilian style of dance of the same name, which was popular in the early to mid-1960s. Characterised by an intricate braid pattern, the Bossa Nova plate is perfect for serving your speciality dishes whether starters, mains or desserts.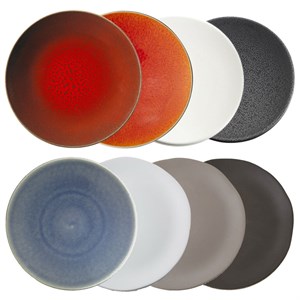 Full of character and texture, Jars stoneware will give your event a splash of colour. Made of stoneware pottery, which is fired at high temperatures, Jars' dinnerware brings rustic and earthy tones to Allens china collection. Jars Stoneware, based in Anneyron, close to Lyon in eastern France, has been making pottery for 150 years. Each item is handmade and glazed meaning no two plates are the same. Allens collection of Jars Stoneware has been extended to include rustic Rosemary, Ginger and Truffle Plates, as well as a Snow white, Celeste (black) and our latest addition the Blue Chardon Plate.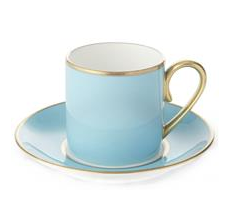 Stylish and fun, these colourful Coffee Harlequin cups and saucers are perfect for serving at  weddings, vintage and tea party events. These playful cups can be used for tea, coffee or even teacup cocktails & desserts!
Cutlery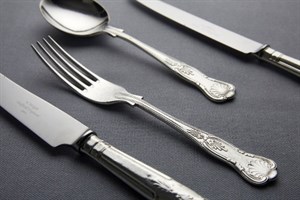 The Kings EPNS Cutlery epitomises classic and traditional elegance. The Kings Pattern typically depicted as a scallop shell and honeysuckle flower was designed by silversmithing brothers John and Henry Lias in 1820 for King George IV. The pattern has never fallen out of fashion since and the royal motif is still a mark of dining sophistication.
Furniture
We are always expanding our ranges of furniture for hire to ensure we have the latest styles and designs available.
Take a look at our two new collections of lounge furniture. Ideal for weddings and drink receptions, our new luxury seating options, Lismore (top) and Collingwood (bottom,) both have a stylish contemporary vibe, and come in black or white. Let your guests relax and enjoy your event in style.
Collingwood, with its modern lines, comes with a distinct sleek silver frame and the Lismore, with its buttoned back and seat, gives a traditional twist to an otherwise contemporary design.   

Poseur tables are an essential component for any event that includes drinks! At Allens, we have a number of brand new poseur tables coming in six different designs, including round, square and smoked glass. Ideal for indoor or outdoor events, our poseur tables are can be used for drinks receptions, weddings, corporate events and more.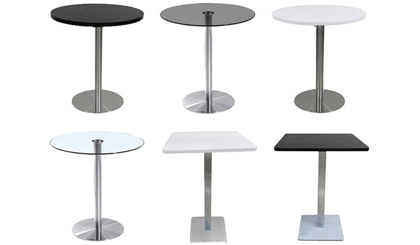 Looking to step away from the traditional black and white theme? Why not add a splash of colour to your event with our new café culture range which is available in a variety of colours.  Ideal for summer events both indoor and out.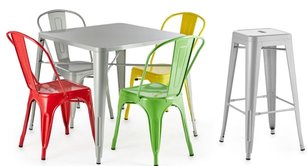 This year we have expanded our garden furniture range to include rattan wicker and new aluminium designs. Our on trend Rattan wicker range brings an organic and natural feel to any outdoor event. The collection includes armchairs, sofas and tables.
Want a fresh look for your outdoor chair and table setups, try our aluminium and polywood garden furniture range – mix and match plain, black and teak finishes.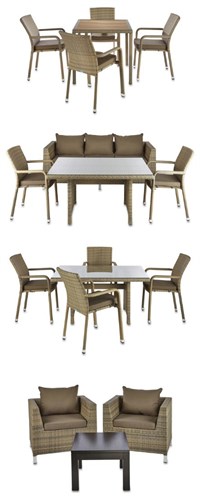 Impress at your garden party or outdoor event with our new Rattan furniture collection. Choose from a selection of stylish armchairs, sofas, glass top tables and chairs and make your guests that extra bit comfortable.

Ideal for events both indoors and outdoors, our contemporary aluminium furniture is now available to hire. The collection includes stainless steel, teak or black chairs as well as square tables and poseur tables to match. You can be rest assured you'll find the perfect choice for your event.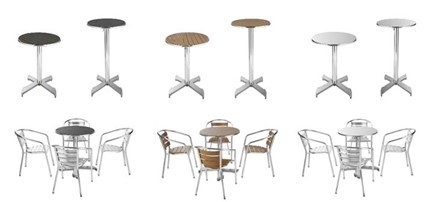 Kitchen Equipment
Chill out with our new selection of Gastro fridges and freezers. These refrigeration units will help keep food fresh and drinks chilled/frozen for your events.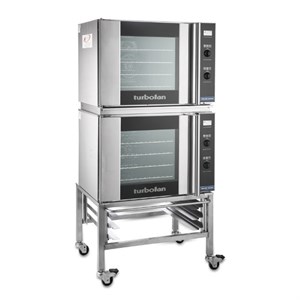 Short on space at your chosen venue? Then hire these double stacking ovens. Perfect for catering at larger events.
As a member of the Event Hire Association, we take safety seriously; all of our gas and electrical equipment is tested and maintained before and after every event.
Linen

We are always looking to grow our collections and be on top of the latest trends. Give your table a contemporary look with our dove grey linen from Expressions Linen. More exciting shades coming soon.
Our new expressions linen tablecloths and napkins are available in18 colours in a number of sizes and will add that touch of elegance to a wedding, ball or even garden event.
Kensington Linen
Consisting of 15 different colours, our new Kensington range is a luxury range of linen, which features a timeless embroidered pattern.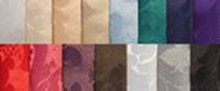 Matisse Linen
We have added six new colours to our popular Matisse linen collection including: Teal, Purple, Brown, Granite Grey, Light Grey and Black.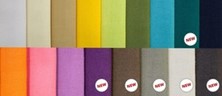 Large or small, whatever the size of your event, we at Allens Hire can help you delight your guests with our extensive selection of china, furniture, kitchen equipment and glassware for hire. For more information contact our London office on 020 8574 9600 or email enquiries@allenshire.co.uk. For customers based on the South Coast, you can reach us on 02380 652 316.