Whether you are looking for contemporary or traditional cutlery for your event, we have what you need at Allens Hire. Our latest products include Robert Welch's Palm, Westbury and Iona collections as well as our unique Versailles Gold Cutlery from Sambonet.
Inox Champagne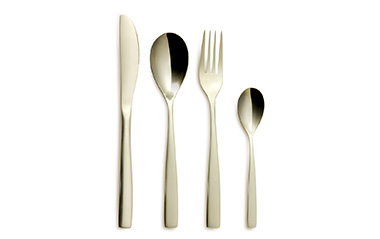 Want something a little out of the ordinary for your special occasion? Look no further than our Inox Champagne cutlery collection to add a touch of sophistication to your dinner setting. The collection includes: table knife, table fork, side knife, dessert fork, dessert spoon, and teaspoon.
Sambonet Versailles Gold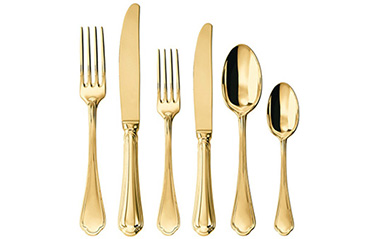 The Sambonet Versailles Gold Cutlery range is now available from Allens Hire. A classic and distinctive gold collection, the Versailles Gold Cutlery selection will be a striking addition to your upcoming events. The Versailles Gold Cutlery range consists of a table knife, table fork, dessert knife, dessert fork, dessert spoon, teaspoon and coffee spoon.
Robert Welch Palm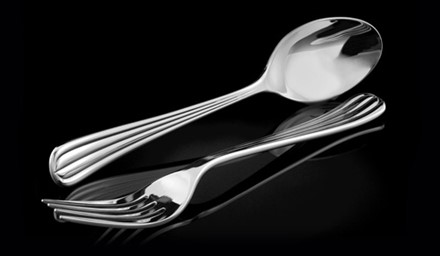 The Robert Welch Palm collection is an elegant style of cutlery that is the silverware of choice for high profile occasions, adding a sense of drama to any event through the subtle light play of each item. Designed to bounce light and create unique highlights and shadows, the Palm range is made of high-quality stainless steel that has been specially hardened to deliver a premiere cut.
Robert Welch Westbury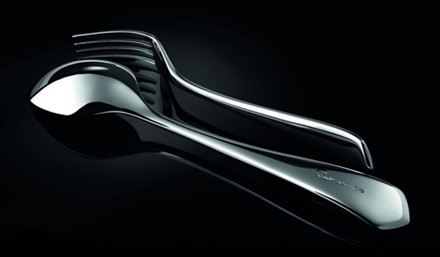 Robert Welch is a highly regarded name in the world of crockery. The Westbury collection with an angled v-shaped bolster design is a classic choice for any dining event, whether that's a formal dinner or a wedding. Each item is weighted so it nestles comfortably in the hand and is made from stainless steel.
Robert Welch Iona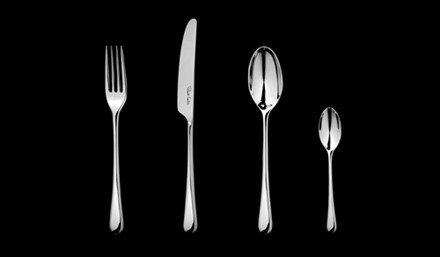 Every piece of the Robert Welch Iona Cutlery range is exquisitely designed to ensure a comfortable grip and each item holds a depth and weight that compliments the elegance, slim and sleek design.
Each one of our Robert Welch's collections features all you need for a sit-down dinner as well as tea spoons and butter blades. Their elegant, contemporary and classic designs have a versatility that will pair well with a number of china ranges.
Crockery hire is an essential part of any dining event. Whether you're looking for wedding cutlery, crockery for a corporate event or a private soiree, we have a range of options that will suit your theme and style. Keep an eye on our website for all our latest products. We can deliver across London and the South coast and we will even do the washing up for you. All you need to do is put the cutlery back in its box. Contact Allens Hire for cutlery hire today!