Poseur Table Hire in London & South Coast
View full range of poseur tables for hire here: Poseur table products
We have depots in London, Southampton, Luton and Corsham (South West) covering all of the south coast.
If you're organising an event in London and looking to add a touch of elegance and sophistication, poseur table hire is the way to go. Poseur tables are tall, stylish tables that are perfect for cocktail parties, networking events, weddings, and more. In this article, we will explore the benefits of poseur table hire in London and how it can enhance your event.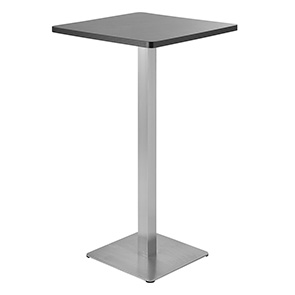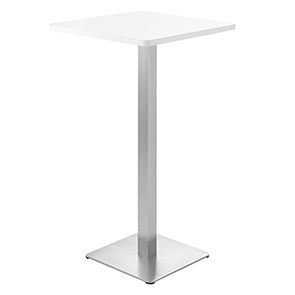 What are Poseur Tables?
Poseur tables, also known as high tables or cocktail tables, are taller than regular tables, typically standing at bar height. They are designed to create a more social and interactive atmosphere at events. Poseur tables usually feature a sleek design with a sturdy base and a round or square table top. They are perfect for guests to rest their drinks, engage in conversations, and enjoy the event in a more relaxed manner.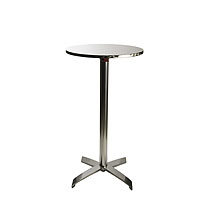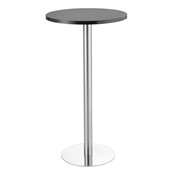 Benefits of Our Poseur Table Hire Service
Versatility: Our Poseur tables can be used for various events, including weddings, corporate parties, exhibitions, and trade shows. They are a versatile option that can adapt to different themes and settings.

Space optimisation: Our Poseur tables take up less floor space compared to regular tables, making them ideal for crowded venues or events with limited space. They allow you to accommodate more guests without compromising comfort.

Stylish and elegant: Our Poseur tables add a touch of sophistication to any event. Their sleek design and modern aesthetics elevate the overall ambiance, creating a more upscale and classy atmosphere.

Social interaction: The taller height of poseur tables encourages guests to mingle and engage in conversations. They provide a more intimate setting, facilitating networking and socialising among attendees.
For more information on our poseur table hire range, please feel free to get in touch with us here at Allens Catering Equipment and Furniture Hire today. You can call 020 8574 9600 (London) or 023 8065 2316 (South Coast) or send us an email at sales@allenshire.co.uk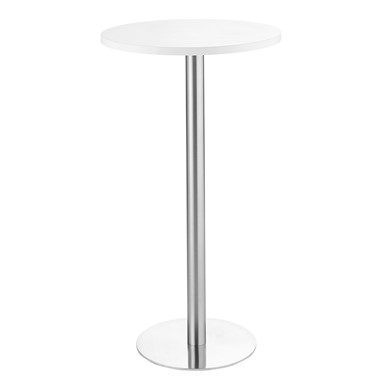 For table and poseur table hire in London and the south coast, you can find what you need for your event needs at Allens Hire. Contact us today!