How to host a local World Cup party
How to host a local World Cup party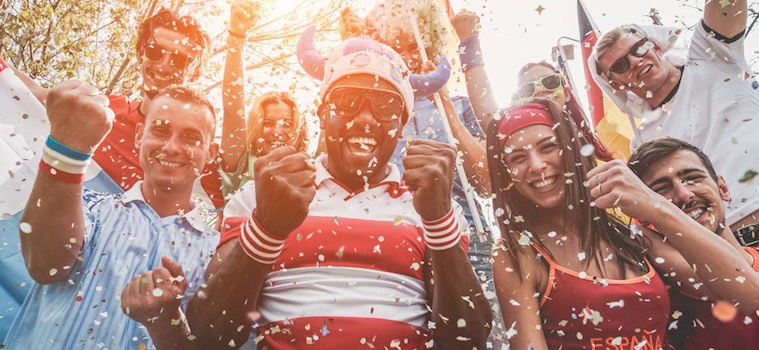 Whether you're a football fan or not, the World Cup is a brilliant excuse to get your local community together for a month of festivities and (hopefully) celebrations. So, if you're hosting a World Cup party in your local area, here are a few things you need to think about.
World Cup Seating
The very first thing that you need to think about when planning a World Cup party, is the seating arrangements. Whilst people will be more than happy to mingle, you should ensure that there are enough chairs so that everyone can sit down whilst the match is in play. For a collapsible seating solution that you can move easily if the party continues on through the evening, our lightweight folding chairs are ideal for indoor and outdoor use and can be linked with other chairs to create fixed rows.
Alternatively, if you're looking for a more colourful option to tie in with your World Cup décor, our café culture chairs come in a variety of different colours including red, green and yellow. 
Decorating your World Cup Party Venue
Whether you're hosting your event in a local function room or an outdoor space, the World Cup offers a great opportunity to go bright and bold with your décor. Our wide range of linen for hire comes in a variety of colours to represent each of the teams – or, if you want to decorate your party with England at the forefront, style some red water glasses against blue linen, and choose some white, fine bone china plates to set the Union Jack inspired look off perfectly.  
World Cup food and drinks
If the weather permits, there's no better way to kick of a local world Cup party than by hiring a BBQ and letting the drinks flow. Along with the burgers, buns and beers, don't forget to hire cutlery, side plates and glasses. Our selection of gorgeous stoneware plates, which are completely handcrafted and glazed in France, are a beautiful example of a rustic, earthy and continental theme, whilst our range of cocktail glasses for hire offer a solution for every type of drink!
For more information about any of our World Cup party equipment for hire, or if you need advice on quantities for your event, give our team a call on 020 8574 9600 (London) or 023 8065 2316 (South Coast), alternatively you can email us on enquiries@allenshire.co.uk.