You may have noticed when you go out to eat, that plates are becoming an endangered species. Replacing the once stalwart of the restaurant industry are slates, wooden boards, stones, flat caps and even dog bowls.
Since 2015, a Twitter campaign called We Want Plates have been campaigning for restaurants to bring back traditional tableware, and naming and shaming the worst offenders. (Sausage and mash in a wine glass anyone?) In just a little over two years, the movement has amassed over 128,000 followers and have high-profile supporters such as Guardian restaurant critic Jay Rainer.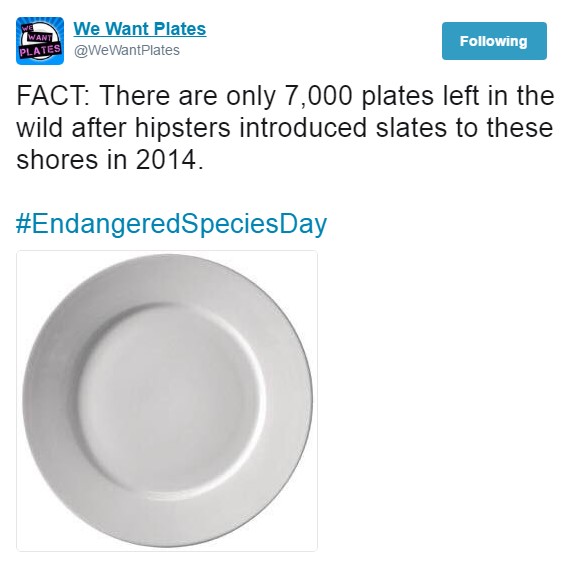 Launched by Ross McGinnes from Hebden Bridge, West Yorkshire, the movement has taken off, with some restaurants advertising that they serve their food on actual plates. He commented in the Guardian "Restaurants are trying to stand out," sighs McGinnes, "but they're just making their customers look like infantilised idiots while eating."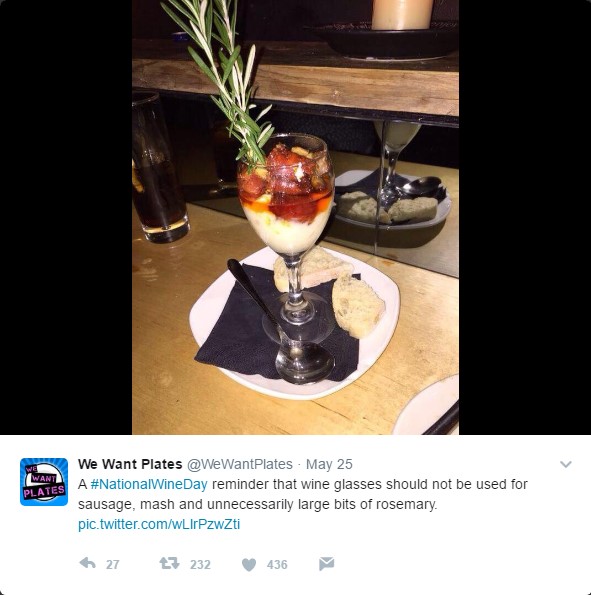 At Allen's, we know it's only a bit of fun to serve your delicious cuisine on something a little more unusual, but if you agree with McGinnes and think food should be served on a plate, then take a look at the selection of china below: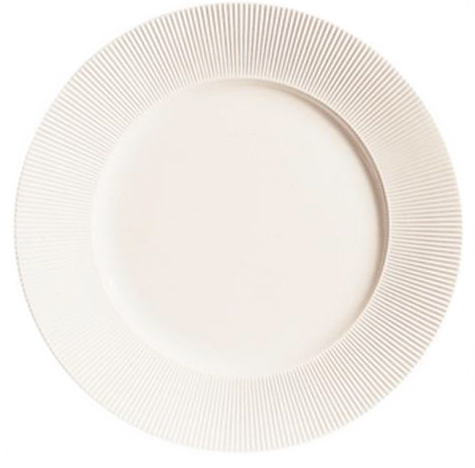 If you want a classic white china plate with a difference, then opt for Ginseng. The textured outer rim gives the eye something of interest while ensuring that the food is the star of the show.
William Edwards Fresco fine bone china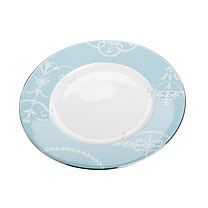 The We Want Plates campaign do not want all their food served on a plain white china plate – they just want a plate, so there is no problem with adding a splash of colour. Coming in six different hues, the William Edwards Fresco collection is popular for weddings and summer events. The elegant design stands out while still being practical.
If you want to inject texture, colour and something unique into your tableware then choose Jars Stoneware. As each plate is made by hand in France, they are all a little different. If you want to add a touch of the Mediterranean, al-fresco dining or rusticness to your event then our Jars Stoneware collection can offer this and more without having to use wood or slate.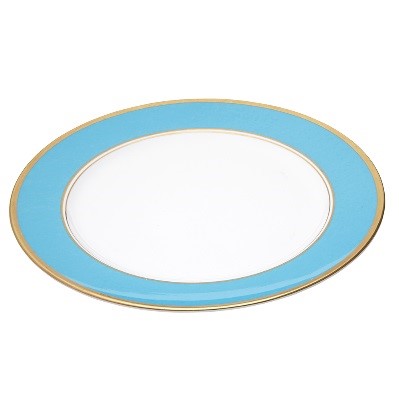 You don't need novelty tableware to give a sense of occasion. The Minoprio Coloured China collection, coming in duck egg blue and raspberry, has an elegance that makes these plates perfect for a special occasion or when you want to impress.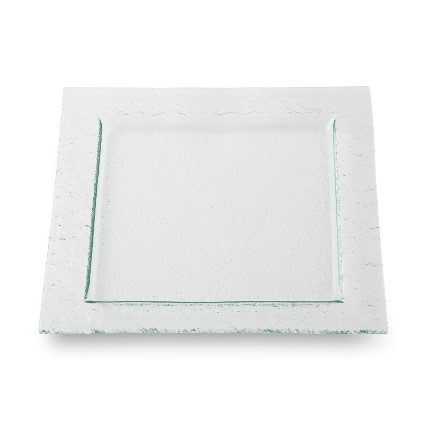 You don't need to serve your fair in a dog bowl to show that you think outside box. Square china has all the ease and practicality of a plate while offering your dinners something a little different. If you want to add interest and texture opt for the frosted glass plate, traditional china plates are also available.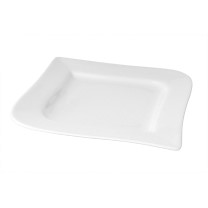 Want to serve your food on something contemporary but don't want to use a watering can? Then the Squirl collection might be right for you. Coming in diamond and swirl shapes, these plates have an elegant modern feel and the plain white design puts the food centre stage. After all, no chef or caterer wants their culinary skills upstaged by a shovel.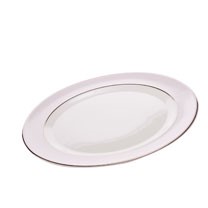 You don't need footwear to add a splash of colour to your table arrangement. Our collection of coloured plates come in a number of pastel hues and bold shades, but the colourful rims won't distract from what you plan to serve. Plates are the canvas for culinary fair, and though they seem to become endangered – they will whether the tide and be around long after the novelty of eating from a plant pot has worn off.
At Allen's Hire, we pride ourselves on being a haven for plates. We still have a number of traditional china available to hire and hope numbers in the wild go up soon. If you want to hire china and plates for your event don't hesitate to contact us.