Top tips for hosting a Halloween party
Top tips for hosting a Halloween party
Considered in the past to be more of an American tradition, Halloween is actually thought to have originated from Celtic celebrations of the harvest festival. Known in Scotland and Ireland as Samhain and in Wales as Calan Gaeaf (first day of winter), Halloween marks the end of the harvest season and the start of winter. It is seen as a time when the boundary between this world and the spirit world thinned and spirits and fairies walked the earth causing mischief. Now in the UK, we are increasingly joining in to celebrate this ancient tradition by trick or treating, dressing up in scary costumes and throwing parties. Read our top tips on how to host a Halloween party.
Decorations
Decorations are central to a successful Halloween party and having a theme to centre your design around is key. While Halloween is supposed to be about all things scary and haunted, that in itself is not a theme. One popular theme of late is zombies; this sets the scene both for guests' costumes and decorations. Other ideas include horror movies, haunted house, Rocky Horror, murder mystery or Brothers Grimm.
Canape platters
Serve your canapes on a selection of orange, black and green canape platters in a variety of materials such as glass, Perspex or china. Decorate your platters with mini pumpkin or squash Jack O' Lanterns or with some of fake cobwebs and spiders.
Drinks
There is nothing formal about a Halloween party, so have some fun with the glasses that you choose. Opt for coloured glasses, like this blood red glass that would be perfect for a Halloween themed punch or cocktail.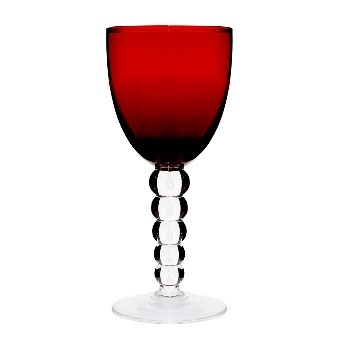 A great cocktail for Halloween is a caramel appletini. All you need is:
1oz Baileys or Irish cream with a hint of caramel
0.5oz of apple flavoured vodka
1tsp caramel
1 apple slice
Shake the Baileys and vodka with some ice in a cocktail shaker, pour into a chilled glass, drop in the teaspoon of caramel and garnish with the apple slice.
Furniture
Even on the night when spirits roam the earth, people need a place to sit down and relax. Hiring lounge furniture and setting up a designated area where people can network is ideal. Allens' lounge concept furniture includes sofas, seating units that can be arranged into any geometric shape, stools and coffee tables.
Poseur tables are perfect for drinks parties and can be covered in Halloween-inspired fabric that works with your theme. 
Bar hire
Every party needs a bar and Allens' LED curved or straight bar units can be customised to glow in an array of spooky colours. These bars can be connected together, allowing hosts to create bespoke bar designs to fit the space available.
If you are organising a Halloween party and need to hire furniture and catering equipment, contact Allens today. We deliver across London and the South coast.