What furniture do you need for a wedding?
What furniture do you need for a wedding?
Image courtesy of Imogen Xiana, Photographer
Planning a wedding can be stressful, whether it's your own, or a client's, big day. So, when you are hiring furniture for the big event, practicalities as well aesthetics are important. We have compiled a guide to help you find the right kind of wedding furniture to hire.
Ceremony
The ceremony is often all about tradition and formality – meaning you might want chairs that reflect this. For a traditional look, you could opt for Camelot chairs; they come in a variety of muted colours such as natural lime wash, pale green, silver and white. The Camelot chair is a popular choice for weddings; it is also a versatile chair that suits a number of different of venues such as elegant historical buildings, marquees and industrial places.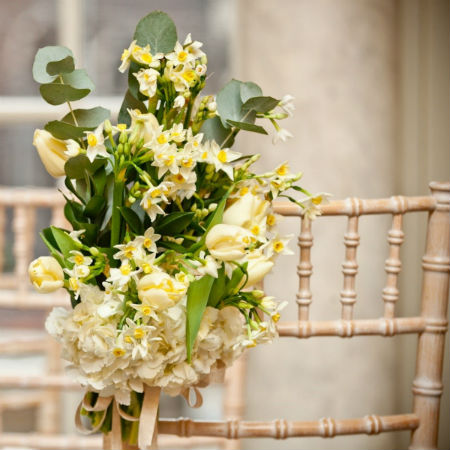 For a more contemporary look, the striking ascot medallion chair would be a stylish choice. If you love all things modern and glamorous, then the Phantom Chair will make its mark on your all-important ceremony. Like the Camelot Chair, the translucent Phantom Chair is versatile and can act as a blank canvas for any chair decoration.
Drinks reception
It is common to have a drinks reception straight after the ceremony. If you are looking for drinks reception furniture hire, then you may need poser tables, bar stools and maybe even some lounge furniture for those who may not want to stand for long periods, or prefer the sociability of this type of seating arrangement. 
Poseur tables are tall drinks tables that can come with or without tall stools. They are perfect for leaning on or for resting drinks. They create a place for people to congregate and socialise. At Allens, our poseur tables come in a variety of materials that include aluminium, beechwood, black wood and rattan. It is also possible to decorate poseur tables with linen and a table setting like in the picture below.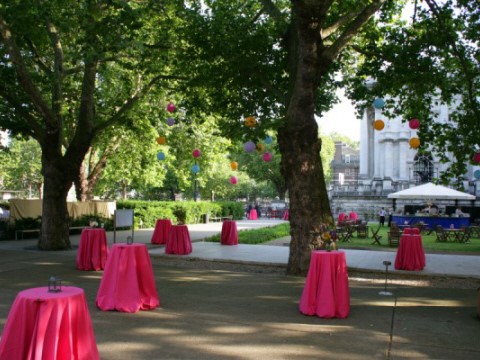 Hiring some lounge furniture for a drinks reception can give a space for people to relax in and is the ideal option for children and those who may need that little extra comfort.
Reception
For most, the reception is the main event of a wedding, so whether it's your big day, or your clients, you'll want furniture that will create the wow factor.
At Allens, we have a huge selection of tables in all shapes and sizes such as classic square, round, oval and horseshoe. All tables are foldable, meaning the room can be quickly flipped from a banquet to the evening party. To know what size table to order for the number of guests, we work on a basis of two foot per person. For example, a standards 6ftx2.6ft trestle table should sit six people.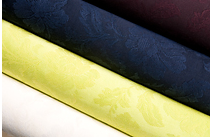 Every wedding table needs linen! We have a huge array of table linen that can fit almost every theme. For contemporary elegance, choose soft dove grey expressions linen or shine with the Shimmer collection that comes in six colours that include lavender, champagne and teal. If you wish to opt for lavish luxury then the beautiful Brocade linen will certainly give your table setting the wow factor. With a large choice of colours, such as Ivory, antique gold, Wedgewood blue and deep aubergine, each cloth comes with its own matching napkins.
When it comes to chairs, there are so many options. As mentioned above, the Camelot Chair is a popular choice and can work just as well in the reception as it can in the ceremony.
Another chair style that is well-liked at weddings is the Banqueting chair. This formal, yet comfortable, chair comes in the following colours; gold, mahogany, black and silver. It is also possible to change the colour of the padded seat to fit with your theme.
For a chic layout, the black Mandarin Chair or the tall black chair will give your reception a stylish and luxurious look.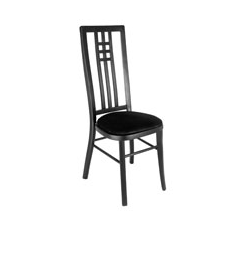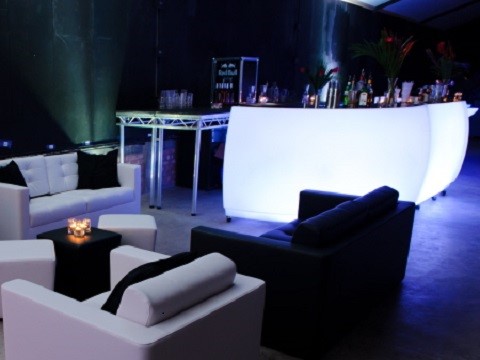 No bar at your venue? Then don't worry! We have curved or straight light up LED bars, which can be arranged into a variety of shapes. The bar units glow in 16 different shades and have a number of settings to suit your party.
If space is available, having a lounge area to go and relax in is ideal. Not only are you providing somewhere comfortable for your guests to sit, it can also act as a social hub. Our lounge collection consists of sofas, armchairs, corner chairs and stools in different designs.

At Allens Hire, we pride ourselves on quality products and a speedy delivery. If you are looking for furniture hire for a wedding then contact us today!