What you need to host an outdoor party?
What you need to host an outdoor party?
The summer month's hopefully mean warmer weather as well as the opportunity to enjoy events, family parties and get-togethers outside. So, whether you are holding a large family barbecue, a corporate summer event, a client soiree or a big bash for your friends and neighbours, here's some advice on how to host an outdoor party in the UK.
Garden furniture hire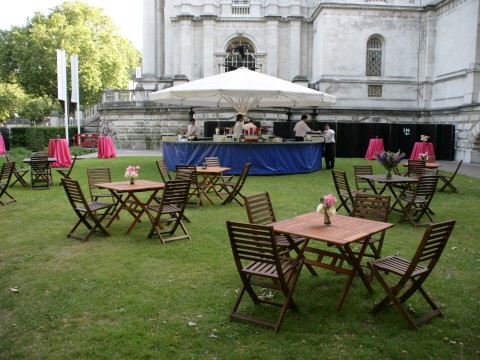 When holding an outdoor event, no matter what it is, the first thing you need is furniture for your guests to sit and relax. Whether you are holding a party in your own garden or a rented space, hiring garden and outdoor furniture is likely to be the most cost effective way. At Allens, we have invested heavily in new garden furniture including our Oakland wooden garden tables and chairs, as well as stylish wicker rattan garden furniture including wicker rattan sofas, chairs and tables available to help create those all-important relaxation spaces. 
For a more café culture look, we have aluminium furniture including chairs available that come with black or teak slats and matching tables. We also have the classic white resin garden table with matching chairs – ideal for events with lots of children.
Barbecues
If you are planning a large barbecue event, it might be worth hiring a commercially sized barbecue especially if you are cooking for 60 people or more.
At Allens, we have a selection of barbecues ranging from 3ft by 2ft to 6ft by 2ft. Available in both gas and charcoal, these barbecues will help keep all your guests fed and hopefully the queues down. They are easy to transport, so can be used in festivals or other commercial outdoor events.
Gazebos, tents and parasols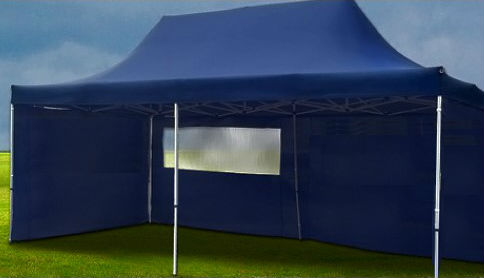 While the south coast and South East traditionally have the lowest rainfall, with South Essex (Castle Point) getting the least in the UK, this is still Britain and it can rain at any moment. We've all been caught out in a freak shower – even on the sunniest days! So, to help make sure your event is not a washout, we have pop-up gazebo style tents available for your guests to shelter in. If you are holding a large event it might make sense to house the bar in one of these tents, thus keeping your equipment and staff dry.
Another way of keeping your guests protected from the elements is with the use of large umbrellas and parasols. If your event encounters a freak shower, on an otherwise lovely day, it will keep the worst of the wet off your guests. Of course gazebos, umbrellas and parasols are not just helpful against rain; they can also protect your invitees from the sun.
Glasses and china
Every event needs food and drink, so of course you will also need glassware and china. If you are hosting an informal outdoor meal, why not opt for the rustic designs of Jars stoneware? Made in France, these handcrafted plates will evoke a picture of dining on a terrace under the shade of vine leaves and the warm French sun. If you are planning a garden party, choose the pastel hues of William Edwards "fresco" fine bone china; elegant and sophisticated, these plates are sure to delight your guests. 
When it comes to glasses, what you'll need will depend on what you're planning on serving. If you are focusing on cocktails, bring some colour to your event with our collection of coloured glasses, or for a quirky feel, why not hire our jam jar cocktail glasses? If you plan on serving wine, you could opt for the elegant flower shaped Sofia glassware to echo the abundance of florals that traditionally mark summer. Looking for something more durable and simple? Then go for the Verdi glass range – a great starting point for any event.
If you're planning a big outdoor party this summer then contact Allens Hire today!