10 Afternoon Tea Party Essentials - Event Planner Tips
10 Afternoon Tea Party Essentials - Event Planner Tips
An English tea party calls for croquet on the lawn, delicate finger sandwiches and fine-bone china. It is said to be the epitome of elegance, and afternoon tea is now served in luxury hotels around the world. From white crisp linen to dainty cakes and sweet or savoury scones, here's everything you need to feel like Alice and to create your very own garden party Wonderland.
1: White Linen As A Base
Once you've hired your garden party furniture, such as round tables and folding chairs, to accommodate your guests, you'll need to dress them in crisp white linen. At Allens Hire, we hire beautiful linen for special occasions, weddings, and garden parties. So feel free to browse online until you find the perfect linen that even the Queen of Hearts would approve of!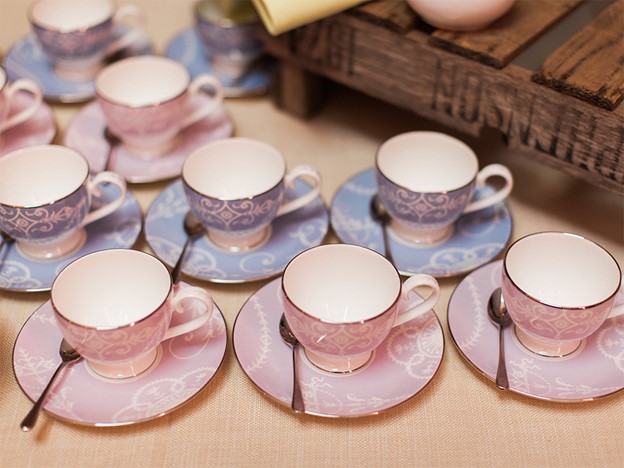 2: Delicate Teacups
No English tea party would be complete without a selection of delicate and intricately detailed china teacups, right? In fact, it's one of the most recognisable parts of an afternoon tea party. And many people claim that tea really does taste superior from a fine-bone china teacup over a standard porcelain mug! For a summer garden party, we'd recommend a variety of pastel shades such as lavender, lilac, light blue and turquoise. Just don't forget to pair them with a saucer so that guests can rest their teaspoons on the saucer after gently stirring their Earl Grey!
3: Afternoon Tea Tiered Cake Stand
While you might not know what to serve for afternoon tea yet, the first thing you need to purchase or hire from our team is a number of tiered cake stands. This is how all traditional afternoon teas should be served and helps to create a delightful experience for your guests. A tiered cake stand is a key element of the experience as it helps to guide guests on what to eat first whilst taking in the entire finger sandwich and cake selection. Follow this rule for serving afternoon tea. Sandwiches at the bottom, scones and jam in the centre and sweet treats at the top. Generally, you should have 4 finger sandwiches per guest, 2 scones and 2 cakes, but this really depends on the size of each. For large scones, one is enough, or you'll risk overwhelming your guests and having most of the cakes left over at the end of the event.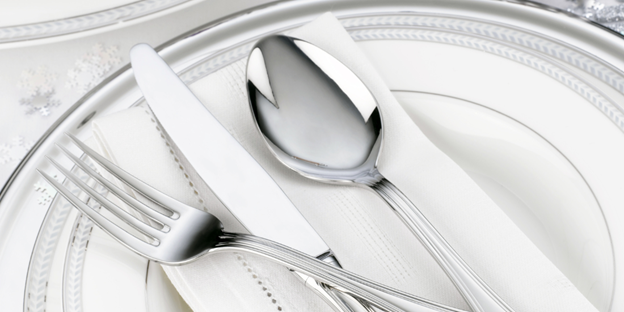 4: Silverware For An English Tea Party
How can your guests cut their scones and taste the jam selection without the appropriate silverware? Make sure, especially as an event planner, to have the right cutlery on the table to ensure guests can easily enjoy the afternoon tea party selection. Each guest will need a teaspoon for stirring their tea, a small knife to cut their scone, another teaspoon for jam and a small cake fork. Keeping with the charm and sophistication of the English tea party theme, cutlery should be thin, delicate and detailed to match the teacups and other elements on your table. Choose silver if you are using a silver-tiered cake stand and have silver napkin rings. Opt for gold if your teacups feature a gold rim, for instance. Try to make sure that everything matches well.
5: Napkins For Crumbs & Jam
Whether you're serving a sweet whiskey orange marmalade or a tart raspberry jam, chances are your guests will need to wipe their fingers and dust away excess crumbs during their taste sensation! So, head over to our napkins for hire collection and pick white or ivory to match the tablecloth or a pop of colour if your teacups are white.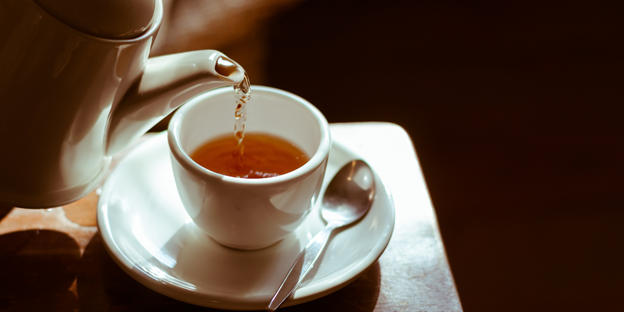 6: Time For Tea - Herbal Blends
Ideally, you should aim to have a selection of teas available for guests to choose from on the day. Two should be classic, like Early Grey and English Breakfast. Next, have two lighter blends, such as chamomile and peppermint. Then have to hand more fruity varieties like rhubarb, lemon and mint or mango and strawberry. This guarantees that there will be something for everyone! When you've taken everyone's tea of choice, serve it in a china teapot!
7: Afternoon Tea Party Finger Sandwiches
What to serve for afternoon tea? Well, this can be reflective of the season if you wish to serve seasonal produce only. But it can also be part of a garden party theme. While you could stick with classic English tea parties flavours like cucumber and cream cheese or smoked salmon, you might want to be a little more creative. Why not serve brie and cranberry, cheese and sweet pickle or beetroot, hummus and chickpea for a bit of a savoury twist?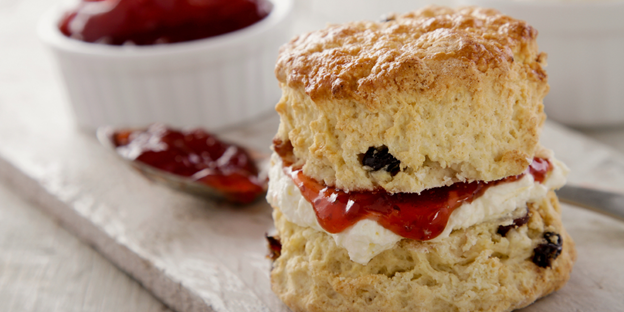 8: Scones & Jams
Scones are a fundamental component of any traditional afternoon tea. Consider providing plain, fruit, and savoury scones to accommodate a variety of tastes at your English tea party. Complement the scones with a selection of jams, such as the traditional strawberry and raspberry, as well as more unique flavours, such as liquorice and blackcurrant and whisky and orange. To add richness to the scones, serve clotted cream and butter alongside the jams.
9: Sweet Treats & Small Cakes
If you're not sure what to serve for afternoon tea in regards to cakes, you can't go wrong with a slice of coffee and walnut cake, carrot cake or a Victoria sponge. But you can also add in a lemon tart, fruit cake with marzipan or fresh macarons. By the time your guests reach the sweet treat tier of your afternoon tea party cake stand, then it might be time to top up their teapots!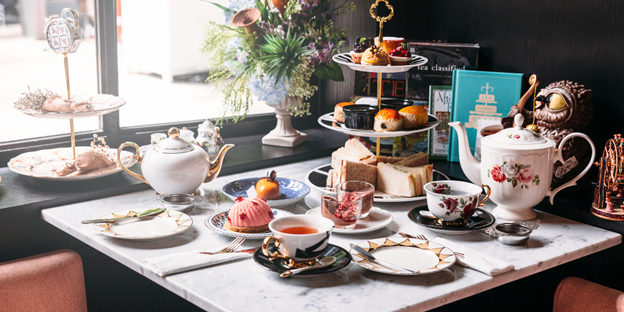 10: Afternoon Tea Party Ambiance
An English tea party is an elegant affair, so when it comes to ambience, think of fresh wildflowers, tealights and soft jazz music or perhaps a live harp. It's important to keep in mind that the focus of an English tea party is on conversation and socialising, so it's essential that the music and entertainment be kept at a low volume. This allows guests to comfortably chat with each other without any interruptions or distractions.
At Allens Hire, we specialise in helping event planners and individuals throw memorable events including afternoon tea parties. With the ability to supply all your catering equipment rent requirements from fine china, dinnerware, cutlery, glassware, linen and furniture from our team, we can assist you with all of your catering and equipment hire needs. So if you are organising a small soiree, or a larger afternoon get-together, be sure to reach out to our team at Allens Catering Hire today.