6 things you need to host the perfect London BBQ
6 things you need to host the perfect London BBQ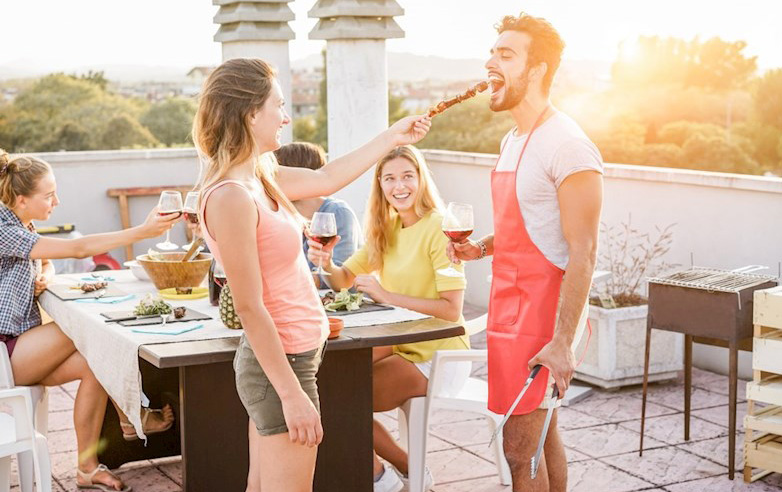 Though England might not have made it to the final of the World Cup, there's still every excuse to get outside and enjoy this glorious weather while it lasts. So, if you've got your food ready and your playlist set to plan to host a fun-filled, London BBQ this summer, here are 6 other essentials you're going to need to make it a success.
A BBQ
If you're hosting a London BBQ the first thing you're going to need is, well, a barbecue! If you're catering for a number of people it might be more efficient and cost effective to hire a commercial sized barbecue especially if you are planning to cook for 50 people or more – that way, you can feed the 500 and still have time to enjoy yourself! 
Chairs
One of the most important things to think about when hosting any event, is the seating arrangements. Whilst people are more than happy to stand up whilst mingling with other guests, most will probably want to sit down to enjoy their burgers. If you're short on seating why not think about hiring some lightweight aluminium chairs that are easy to manoeuvre, or if your event is a little smaller why not hire some luxurious wicker sofas, chairs and even outdoor bar stools and tables to help to create the perfect BBQ scene.
Tables
The casual nature of BBQs usually means that guests are happy to move around and eat on their knees, so banquet tables are rarely needed. However, you will still need to provide a few tables at your event for guests to rest their drinks and put any plates on. Our silver café culture tables  are lightweight yet sturdy, making them the perfect option for any London BBQ.
Linen
The easiest way to transform any area into an Instagram-worthy event, is with some beautiful linen. Keep it classic with our range of Matisse table linen for hire in a range of bold and beautiful colours from tangerine to teal, or go for something extra-special with our eye-catching shimmer linen available in 6 different colours. 
China & Cutlery
It might seem obvious, but many hosts forget to hire china and cutlery for their guests when planning a BBQ. Of course, you don't need a knife and fork to eat a burger, but if you're planning a spread of accompanying pasta salads, you're bound to need to provide some utensils. Our range of colourful plates fare perfect for your guests to fill with burgers and hotdogs. Alternatively, if your event is a little more formal why not opt for the pastel hues of William Edwards "fresco" fine bone china exclusive to Allens; elegant and sophisticated, these plates are sure to delight your guests.
Glasses
Last, but certainly not least, don't forget to hire glassware for your guests to drink from. If you're planning an elegant champagne reception, beautiful champagne glasses are a necessity, whilst a range of cool cocktail glasses are a must if you're planning to get creative at the bar.
For more information about any of our London BBQ supplies for hire, or if you need advice on quantities for your event, give us a call on 020 8574 9600 (London) or 023 8065 2316 (South Coast), or alternatively you can email us on [email protected].