A Feast Fit For A King: What To Remember When Organising Catering For An Event
A Feast Fit For A King: What To Remember When Organising Catering For An Event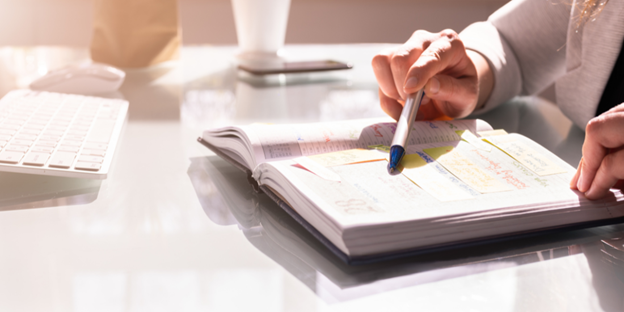 Choose The Right Venue
Before you start planning the catering for an event, decide where you want to hold it. The type of venue you choose will have an impact on your catering choices. Check what arrangements your chosen venue has in place around catering; for example, do they have an in-house caterer or do you need to hire your own? Find out what facilities your venue has available and whether you would need to hire any extra catering equipment.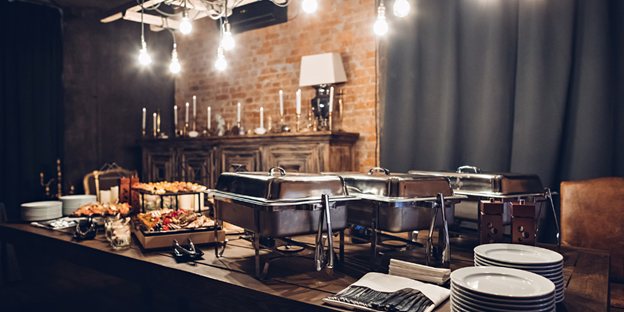 Choosing The Right Caterer
Hiring a good caterer will make all the difference when organising an event. It goes without saying that any caterer you decide to work with should have experience in the industry. It's vital to conduct thorough research to find the right caterer with the right experience for your specific event. It's also important to find out what catering equipment they have to ensure they can provide what you're looking for. It's a good idea to speak to friends and family members to see if they have any recommendations. They might also be able to tell you which companies to avoid!
Getting The Menu Right

Once you've chosen your venue, it's time to think about what food and drink you want to serve at your event. The style of food you choose will largely depend on what kind of event you're having. For example, for a formal wedding breakfast, you'll probably be looking to serve a number of courses, such as a starter, main and dessert. Read our guide to fine dining here.
If you're hosting a less formal occasion like a drinks reception, a multiple-course meal might not be necessary. Different kinds of food service will require specific catering supplies. For example, for a drinks and canapes reception, you'll likely want elegant display and presentation equipment, whereas a more formal event might require exquisite china. Different dining options will have different costs attached to them, so what you choose will impact your budget.
When you send out your invitations, make sure there is a mechanism where guests can give you their dietary requirements. Make sure you get these requests to your caterer in good time to give them plenty of time to prepare.
Factor Catering Equipment Costs Into Your Budget

Unless you're hosting your event at a venue with a fully equipped kitchen, you'll probably need to hire extra catering equipment. This will have an impact on your budget, so ensure you take these costs into account when deciding on your budget.
Your caterer can arrange most of the equipment for you, but you may need to provide catering supplies like crockery, glassware and cutlet yourself. We have a wide range of beautiful china, cutlery, glassware and other items you may need to give your event the wow factor.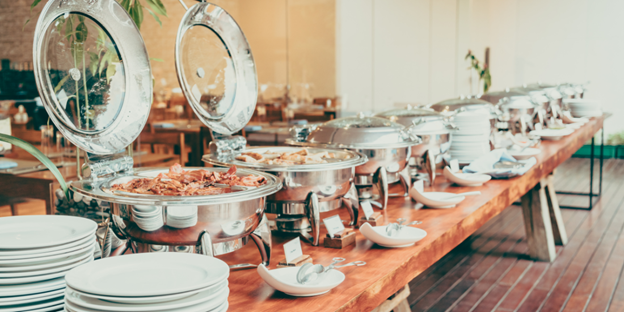 Getting Your Event Supplies Onsite
You should take some time to consider how you will get catering equipment to your venue. Ask the venue staff or caterer to point out suitable loading areas and storage. If you're hiring your own caterer, make sure you give them clear instructions on how to get to these places, as it's likely they won't have been to your venue before. Find out how your catering team can access the venue on the day to make sure there are no delays getting everything in and set up.
You may need to get permission from your venue to ensure certain entrances are open. Most venues also have a tight timeframe for getting catering supplies offsite after an event, so keep this in mind when planning your event.

Make A Floor Plan
Once you've chosen your menu, you will want to consider how your event will be laid out on the day. Creating a detailed floor plan with your caterer will help you both visualise how your venue will be set up and where catering supplies will be stored. This will help plan how your food will be served and how best to clear away used items like trays or plates.
No one wants to carry plates and drinks through a crowded room, so you might want to consider having a different route for your guests to access the venue to prevent collisions with catering staff. Don't forget that your venue will probably have a fire evacuation route in place, so make sure your plans don't block this.
Create A Timetable
Putting together a clear catering schedule will make sure your event runs smoothly. This should include a detailed plan of each part of your catering process, such as when catering supplies are being delivered or when catering equipment is being collected after your event. Share this timetable with everyone involved in your event, like the venue, security staff and catering team, so everyone knows what's happening and when.
Why Choose Allens Hire?
If you have any questions about catering for an event, we're here to help. We've helped people host all sorts of events, from Christmas parties to wedding receptions. We have built a reputation for excellent customer service and expert advice. We can answer any questions you may have about your order, as well as provide quotes and recommendations for other catering supplies or event supplies that will give your event that added sparkle. Check out our website to find out more.