Allens Hire Guide To Throwing the Ultimate 21st Birthday Party
Allens Hire Guide To Throwing the Ultimate 21st Birthday Party
If you're planning a 21st birthday party you know there can be a lot to think about! Everything from the theme to how many guests you want to arguments over the music. Here at Allens Hire, we help families plan 21st parties on a daily basis, and as we supply everything from tables and chairs to outdoor heaters, we know exactly what you need to make sure your party goes off without a hitch.
We might not be the best to advise on what music to have, but we all love a bit of Rick Astley… right?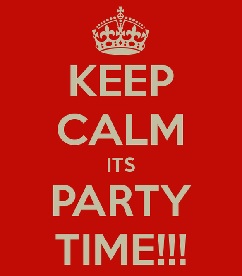 Let's start with our top 5 picks for a successful 21st.
We specialise in helping families create their perfect 21st birthday party and can help with everything from furniture to cutlery and glassware hire. We even have a range of ready to go buffet sets perfect for large amounts of guests. This set includes all the things you'll need to feed hungry party goers – you just supply the food.
If you would like to know more about the wide range of products perfect for a 21st birthday party don't hesitate to get in touch. Call us on 020 8574 9600 (London) or 023 8065 2316 (South Coast) or drop us an email at enquiries@allenshire.co.uk.