Allens Hire Guide To Throwing the Ultimate 21st Birthday Party
Allens Hire Guide To Throwing the Ultimate 21st Birthday Party
If you're planning a 21st birthday party you know there can be a lot to think about! Everything from the theme to how many guests you want to arguments over the music. Here at Allens Hire, we help families plan 21st parties on a daily basis, and as we supply everything from tables and chairs to outdoor heaters, we know exactly what you need to make sure your party goes off without a hitch.
We might not be the best to advise on what music to have, but we all love a bit of Rick Astley… right?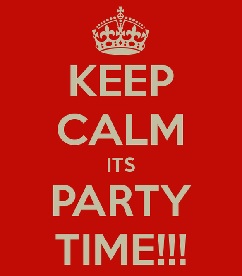 Let's start with our top 5 picks for a successful 21st.
Ice Buckets – It's a 21st , so you're going to need plenty of ice to keep drinks cool. Fridge space will be severely limited so a large ice bucket is a perfect solution for storing large quantities of bottles and cans, we recommend the Large 69 Ltr Ice Bins. Essential!
LED Tables – make an awesome impression with an LED lounge table. A great visual impact, an LED table adds a cool atmosphere to any party. Available in coffee and dining table sizes - choose from a range of heights here.
Cocktail Shakers – Everyone loves cocktails, but no one loves spilling drinks. A cocktail shaker is a great way to get everyone involved in making fun drinks and avoids having to use a myriad of cups and causing mess. Cocktail shakers are simply a must-have for a successful 21st. Take a look at our range here.
 Foldable Chairs – easy to set up and even easier to pack away – the fold flat chair takes up minimal room and provides a quick seating solution for guests. We recommend the extremely robust Indoor Fold Flat chair, perfect for indoor and outdoor use. Take a look at our range that is perfect for 21st parties (seen here in red).
Patio Heaters – with the cooler months starting to settle in, you may be thinking an outdoor birthday extravaganza is not viable, but this couldn't be further from the truth! An outdoor patio heater is perfect for keeping temperatures warm outdoors. With an impressive heat radius, you won't have loads of people standing around shivering if you decide to take your party outside.
We specialise in helping families create their perfect 21st birthday party and can help with everything from furniture to cutlery and glassware hire. We even have a range of ready to go buffet sets perfect for large amounts of guests. This set includes all the things you'll need to feed hungry party goers – you just supply the food.
If you would like to know more about the wide range of products perfect for a 21st birthday party don't hesitate to get in touch. Call us on 020 8574 9600 (London) or 023 8065 2316 (South Coast) or drop us an email at enquiries@allenshire.co.uk.