Allens Hire Wedding Season Special - It's a Nice Day for a Green Wedding
Allens Hire Wedding Season Special - It's a Nice Day for a Green Wedding
May Day marks the beginning of wedding season here in the UK and Allen's Hire is celebrating with a series of blogs all about the big day.
From advice on wedding planning to inspiration for the event and a glimpse at wedding trends for 2014, we could help you to make some big decisions for the perfect wedding day. In our first article, we're looking at one popular wedding trend for 2014 in particular, the Green Wedding.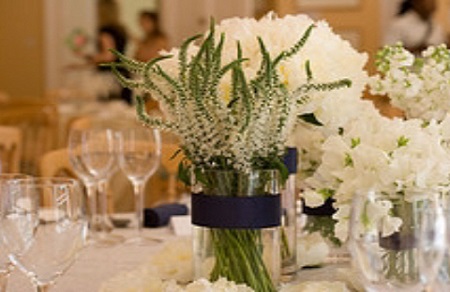 Ok, so we're not talking about lime wedding dresses, but ideas for an environmentally friendly ceremony. The majority of us are more eco aware than ever before. Still, with almost half a million weddings in the UK every year, producing hundreds of kilograms of waste and many tons of CO2, it's fair to say that we don't always celebrate life-long union in a very sustainable way.
Fortunately, there are a number of eco-friendly alternatives to wedding trends and traditions. If you are planning a ceremony in 2014, you might be interested in our top three tips:
Lavender or Rose Petals - The New Confetti
As the newlyweds race out of the venue, they are greeted with a cascade of colourful confetti. It's a wedding tradition that makes for some of the best photographs in the wedding album, but it also makes for a major clean-up job; and adds even more weight to our ever-growing landfills.
One sweet-smelling alternative is to throw rose or lavender petals instead. Not only will the scene look just as good, but what's left behind will be 100% biodegradable. Better for the bride and better for planet earth.
Say it with Flowers, from Your Local Area
Some of us have dreamt of our wedding day since childhood and it can be difficult to settle for less than our first choice in any department. But ecological problems can arise when the bride and groom select flowers that aren't in bloom in their area. This means shipping them from further afield.
Not only is ordering flowers from elsewhere more costly, it also involves transportation which adds up to a larger carbon footprint. With one visit to a local florist, you could discover a local bloom that's just as breathtaking. Even your 5 year old self would approve.
Set a Sustainable Scene - Cut Out Paper
Weddings often involve a lot of paper; and not just the kind that is drawn out of your bank account. Invitations are the first thing that spring to mind, though more and more people are creating electronic invitations in a bid to go green. But there are number of ways to cut out paper without forgoing one of the most cherished traditions.
Another major factor is the wedding program, which can be replaced in a number of sustainable ways. A large chalkboard or sign can outline the day's events for all to see and can be reused any number of times for other events. Paper is also often used for decoration and for fans during peak summer weddings. Large umbrellas or parasols can provide suitable shade and can also be used again and again.
As 2014 EHA Hire Company of the Year and one of the most respected catering equipment hire specialists in London and the South of England, Allens Hire cater to wedding parties of every size. We have provided catering and furniture hire at prestigious stately homes and venues across London and the South East but have just as much experience with a range of smaller venues.
Talk to the experts at Allens Hire today about your own wedding plans. All you have to do is call 0208 574 9600.