Alternative wedding reception venues - 10 unique places to tie the knot
Alternative wedding reception venues - 10 unique places to tie the knot
Every bride, groom or wedding planner will tell you that one of the most important parts of planning a wedding is choosing the right venue, but with the South of England boasting so very many beautiful venues, how can you possibly hope to choose?
The key to choosing the right venue for your wedding reception is finding somewhere that represents you; somewhere that echoes your personality. Interestingly enough, it might not be a typical wedding venue. There is no law that says you have to host your reception in a restaurant or hotel. In fact, thanks to catering equipment and furniture hire, you can transform just anywhere into the site of your dream wedding reception.
10 alternative wedding reception venues:
Museum
Far from being just for the history buffs, museum weddings can be magical. Museums can be fantastic historical buildings, be surrounded by beautiful gardens or even be contemporary open spaces.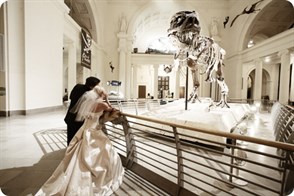 Festival
Festival venues are more popular than ever and for many, and usually in great surroundings, with space to site a marquee, yurt or tipi for the event.  A festival wedding will make an already joyful occasion even more fun with no danger of upsetting the neighbour with your favourite music turned up full volume.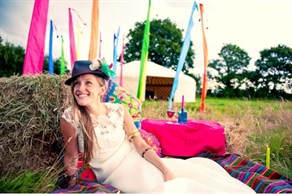 Sports Stadium
Sports stadiums can make for breathtaking photo opportunities. For some, a favourite sports team is a thing of real passion. Their home ground could be the perfect venue with plenty of space to accommodate plenty of guests.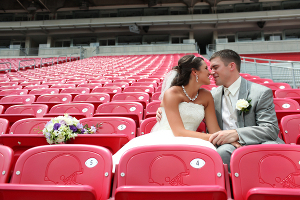 London Rooftop
The London skyline is teeming with landmarks and the list of famous skyscrapers and attractions grows every year. For wedding day photo opportunities, it's certainly hard to beat. For this reason, it pays to think outside the box (or at least on top of it) and host your reception on an open rooftop.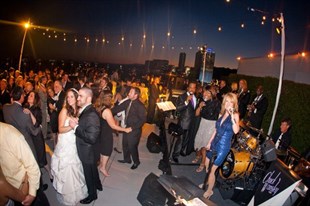 Forest
If there something else the South of England is lucky to have, it is acres of enchanting woodland. You can make the most of all this natural beauty with a stunning wedding reception in a marquee with open or transparent sides.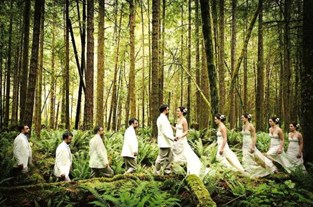 Aquarium
Calm, serene and hauntingly beautiful:  why not hold your wedding in an aquarium where the space has been designed to make you feel like you actually underwater with breathtaking views of the sealife within it.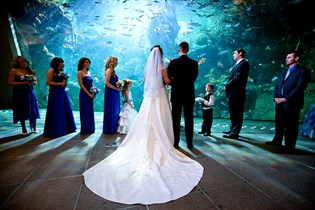 Railway Station
Whether welcoming a loved one with open arms, or waving them tearfully away as they disappear over the horizon, few settings are as romantic as a traditional railway station. Some of the survivors from the age of steam are still standing today and make for unforgettable wedding venues.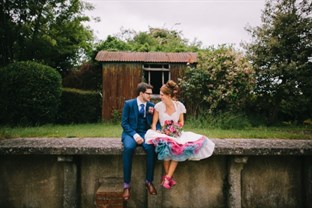 Hill
If you're looking for a wedding with unforgettable views why not try the rolling hills of the British countryside. Look for a country house or barn venue on a hill as the perfect venue to stage your special day.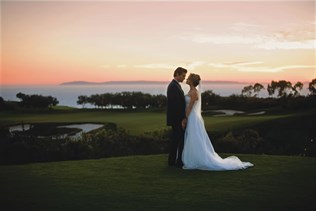 Boat
If you're planning an intimate affair for just close family, you could opt for a wedding on a sailboat. Idyllic views? Check. Photo opps? Check. A lifetime of happy memories? Definitely check.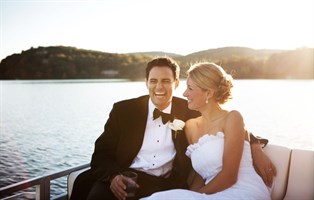 Garden
Of course, you don't have to voyage half way around the world to enjoy a memorable celebration. You can party right at home. You know it better than anywhere else, and it's the place that you may intend to spend much of your life together. In so many ways, it's the ideal venue and we can help you to transform it, with tables, chairs, outdoor BBQ equipment, portable bar, tableware, cutlery and much more.