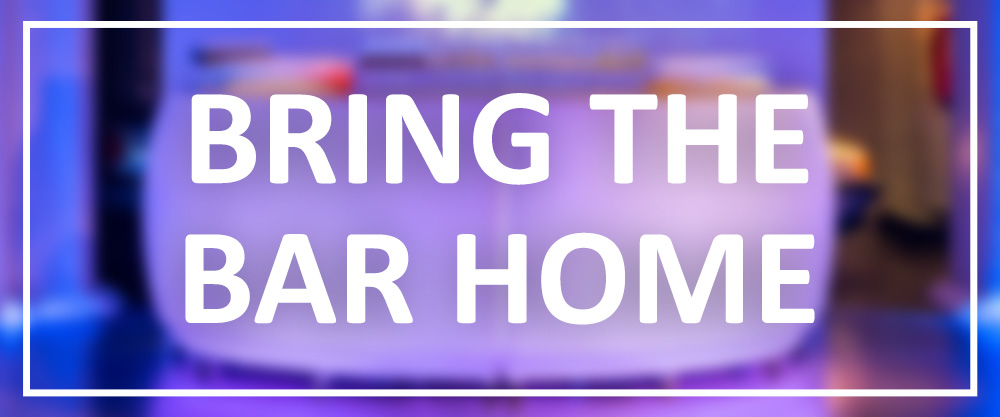 Nightclubs may not be open yet but that doesn't stop you from enjoying all the fun of the bar at home! We have compiled a list of items to hire for the most memorable party all in the comfort of your own back garden.

Bring all the fun of the nightclub home with our LED Bar Units. These units can be set to glow in a variety of gorgeous colours as well as change from one to the next in a number of ways. Match with our LED Tables, for a truly memorable bar experience.

Keep cool with our under counter fridges to store all of your party drinks. We also stock big fridges as well as tall glass fronted bottle fridges if you need to store a larger quantity of drinks.

We have a range of bar stools that can be dotted around your space for guests to mingle. Try our Z Bar Stools, which are super sleek and available with a black or white seat pad.

For the ultimate luxury bar experience, then hire some of our stylish lounge furniture, to create your own chill out zone. We have a few collections on offer including Lismore, Collingwood, Turin and Milan, each with their own unique style.

We have lots of bar equipment available to hire so you can make the perfect cocktail for your guests including cocktail shakers, strainers, measures, barman's friend corkscrews, optics as well as various jugs and decanters.

We're proud to stock a wide variety of glassware including cocktail glasses and wine glasses. Choose our Bar range from Riedel, which consists of six stunning cocktail specific glasses as well as a water, beer and whisky glass. Alternatively, take a look at our cocktail glassware for a whole host of different glasses for all of your cocktail creations!
Order online now to create the ultimate party atmosphere in the comfort of your back garden or call our sales team on 020 8574 9600 to see how we can help.