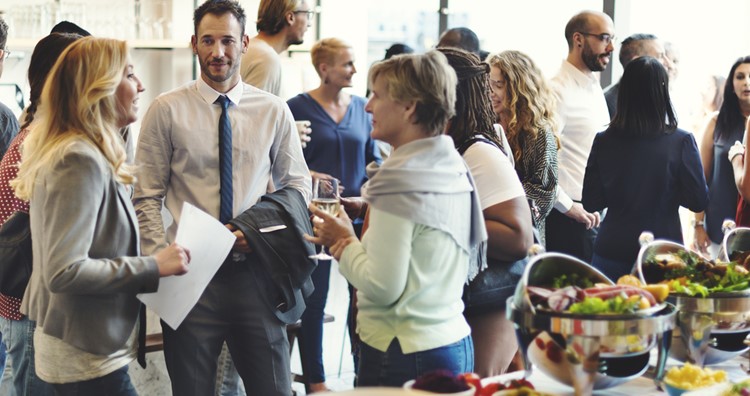 Hosting a business dinner event is not an easy task. You need to bring a number of people together, some of whom may never have met each other before. However, by choosing the right theme, ice breaker games and menu you can achieve a memorable event that helps to foster mutually beneficial relationships that enhances your business.
Theme and ice breakers
Choosing the right theme for your event will depend on the reason behind your event. Whether you are entertaining clients, suppliers, employees from abroad or hosting a networking dinner, you need to make sure the theme is appropriate to the audience.
There are endless options to choose from in regard to themes, but here are some out of the box ideas:
Old school arcade games night. This theme is perfect for a tech company and can help to bring guests together. You can also add a competitive edge
If you are entertaining clients or employees from abroad, why not treat them to the best of British, use your menu and drinks options give them a fun cultural experience. If you are giving your event a British theme, why not organise a traditional pub quiz.
Create an immersive dinner experience. If you are hosting an intimate event why not create an immersive experience with a spot of dinner theatre. Many immersive dinner experiences have an interactive element that will help to bring guests together.
Food
When it comes to designing your menu, especially for a business event where the guests may not be well acquainted with each other, choose dishes that are not messy to eat and will not embarrass your guests. For example, serving lobster or crab still in its shells can be messy and you cannot assume that all the guests will know what to do, also serving something like a burrito should be avoided as it may end up staining clothing.
If you are entertaining guests who are coming from overseas or a different part of the country, take the opportunity to serve locally produced food – especially if the region you are in is famous for a certain type of food or drink. For many guests, being able to enjoy something unique that has a local story to connect it, can help to make the event memorable. For example, if your event is taking place in Wales, why not serve some delicious salt marsh lamb.
Drinks
Every business event should have a good selection of alcoholic drinks as well as non-alcoholic drinks. Attitudes to alcohol are changing, and many people now do not drink alcohol at all or have reduced the amount they drink or abstain during the working week. When it comes to non-alcoholic drinks, offer your guests an option of a mocktail or an interesting soda, as well as more traditional options.
Start your event off with an aperitif cocktail, which fits with your theme or is made locally, for example, a gin that is distilled at a local distillery. If you are doing a wine pairing dinner, opt to hire grape specific glasses, so each wine is served at its best. If you are hosting guests from abroad why not offer a British made craft beer, cider or wine as drink options. Where your event takes place can help guide your drinks offering, for example, if your business dinner is taking place in Kent or Sussex then why not treat your guests to a glass of award-winning English wine.
Whatever you decide to serve, why not present it on our range of plates for hire. We only stock the finest quality cutlery, tableware and glasses and to top it all off, you don't even have to do the washing up – we'll do it all for you when everything you've hired is returned. To hire plates, glasses, cups, furniture and kitchen equipment for your business event contact Allens Hire today.