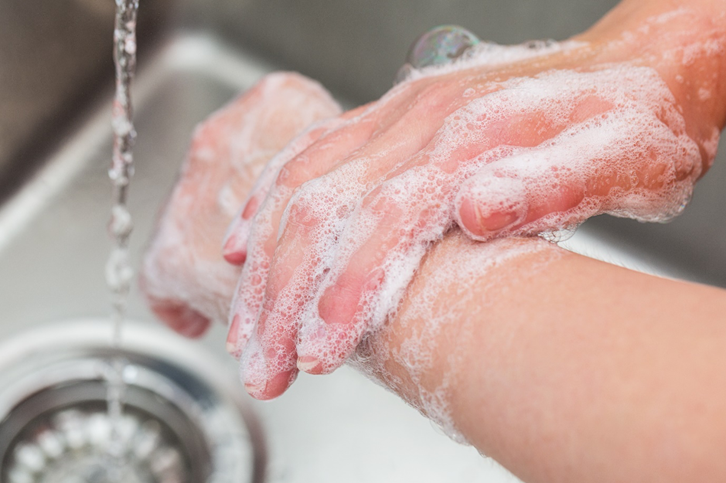 Recent global events have thrown a sharp light on event hygiene. While hygiene behind the scenes by servers and chefs has always been important, good hygiene practices need to be followed by all those who are involved in an event, including attendees.
General event hygiene
Whatever your event and whether or not it serves food, everyone, from the caterers, chefs, servers and attendees, needs to ensure they wash their hands regularly, especially:
After using the toilet
After handling raw meat
After handling dirty vegetables
After smoking
After eating
Before preparing food
It is also advisable to have hand sanitisers as well as sinks available for both event staff and guests. Another hygiene consideration is ensuring the venue you have chosen has adequate ventilation.
When it comes to cleaning surfaces and equipment, it is recommended to use disposable wipes or cloths, this is to bring down the risk of germs being spread to other surfaces. Reusable cloths can be used, but they will have to be changed frequently.
For caterers, who need to set up a kitchen at a venue, we recommend hiring our double sink, this gives your staff plenty of space to wash both produce and clean equipment. This stainless-steel sink must be plumbed into the mains water supply by a plumber however, which means you can get both hot and cold water.
Hygiene in an outdoor event
If you are holding an outdoor event, you will need to ensure that any food vendors, caterers, staff and attendees have adequate facilities available to wash their hands. This will mean you will need to provide some form of washing facilities. If your outdoor venue does not have sinks or a building close enough which has these facilities, then you will need to hire portable skinks.
Ideal for guests or exhibition vendors in large conferences is the heated hand wash sink. Perfect for outdoor events or for convenience in large indoor events where regular handwashing may be needed (e.g. after handling animals or if you need to have regular contact with people). Our heated hand wash sink is mobile and keeps water at a pleasant 42 degrees. There is also a foot pump for maximum hygiene. This portable sink will need an electricity supply, so if you're using this in an outdoor event, you may also need to hire a generator.
For large mass catering events, the portable hand sink is what you need. Coming on four castors, it can be easily moved to where it is needed, is small enough to fit in between larger objects and there are two soap containers attached that can hold both soap and hand gels. The water containers can hold a hot water supply, but our portable hand sink does not have an electricity supply, so cannot keep the water at a set temperature.
How we keep our products clean?
At Allens Hire, we take hygiene and cleanliness seriously. After our catering hire products have come back to us, they go through a thorough cleaning regime that ensures they have been disinfected and are spick and span for the next customer. All our glasses, cups, tableware and some kitchen equipment are cleaned in our range of Meiko dishwashers. These are professional standard dishwashers that wash dishes using special agents and employ a specific type of washing mechanism at increased levels of water temperature, killing off the vast majority of known pathogens.
Whatever your event, be assured that we have some of the highest hygiene standards in the industry, which is why we are certified as a Safehire company and have won numerous awards in the Hire Awards of Excellence.