Event Trends 2023 - From Party Themes To Corporate Events
Event Trends 2023 - From Party Themes To Corporate Events
Going Green - Eco-Friendly Celebrations
The world is becoming more environmentally conscious, and corporate events are no exception. Going green is one of the biggest trends for 2023, and companies will start to prioritise eco-friendly decorations and low CO2 activities as part of corporate event planning. From sustainable yet visually appealing decor to reusable utensils and hiring glassware, tableware, cutlery and furniture for corporate events, it's all about keeping things eco-friendly this year. So you can wave goodbye to paper napkins and plastic cutlery. This year, invest in locally-sourced food and produce and high-quality event catering equipment to save the planet.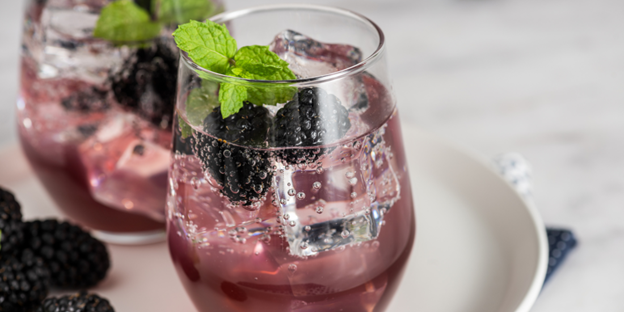 T-Total Corporate Party
Another trend that is gaining momentum this year is hosting Tee-total corporate parties. So rather than serve wine, Prosecco or cocktails at your next corporate event, give your guests a delightful change with mocktails that feature complex flavour combinations and gorgeous decorations. From rose petal ice cubes, herbal garnishes and orange blossom infusions, there is no longer a need for alcohol at corporate get-togethers. And this is an excellent option for companies that want to create a more focused and productive environment while still having fun. Hire stunning glassware from Allens Hire here to bring your mocktails to life!
Herbal Refreshments
Similar to tee-total corporate events, 2023 also marks the trend of herbal refreshments. It's all about cleansing the body and serving superfood goodies such as Matcha tea, refreshing Acai bowls and aromatic herbs such as lavender, rosemary and mint. You may even find lion's mane mushroom burgers and other plant-based meals at corporate celebrations. This trend helps to introduce your team to these superfoods whilst giving them a taste sensation. Check out our quality canape serving plates and platters here.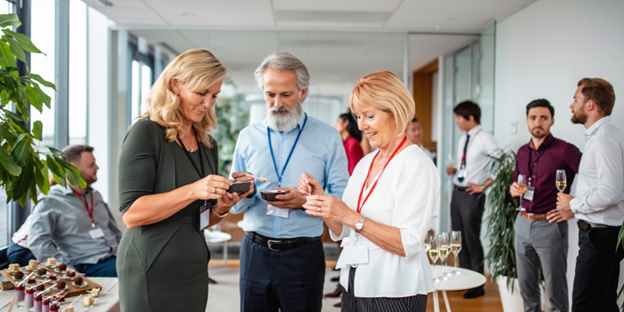 Gamify Corporate Event
If you are quite competitive, you'll be glad to hear that 2023 is the year of gamification within corporate events. Guests will be asked to participate in various interactive games, challenges and competitions during a corporate party that helps build teamwork and problem-solving skills. If you're planning an event in 2023, use gamification elements to keep your guests entertained and engaged throughout the event. Some great examples of using games effectively in corporate event environments are by hosting escape rooms, scavenger hunts and VR experiences.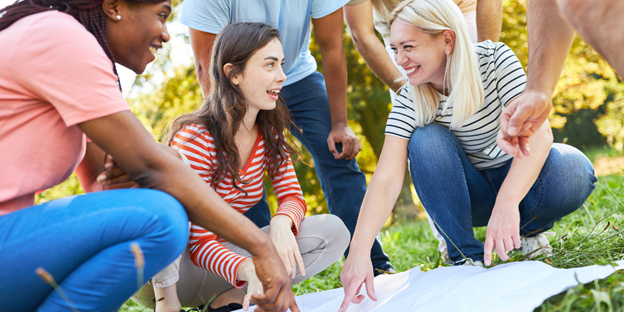 Interactive Elements & Cross-Device Collaboration
Talking of interactive elements, in 2023, cross-device collaboration will be a popular theme for company events. These interactive elements will allow attendees to engage with each other, the content, and the event on multiple devices - which enhances inclusivity too. This trend includes features like live polls, Q&A sessions, social media walls, and virtual reality experiences. Cross-device collaboration allows attendees to interact with the event content using their own devices like phones, tablets, and laptops.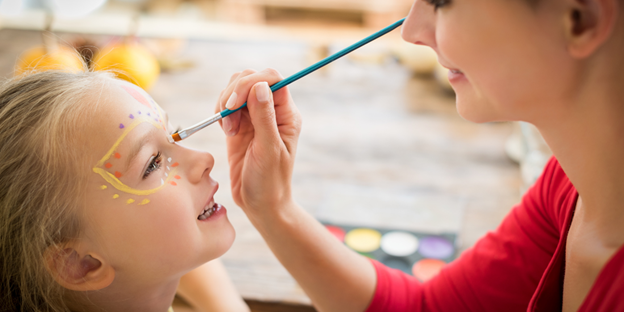 Family Friendly Events - Children Welcome
In 2023, businesses are increasingly holding events that are suitable for the whole family. In recent years, an increasing number of businesses have opened their corporate events to families with young children. Face painting, arts and crafts, and inflatable structures for kids to jump on are all fair game at these types of gatherings. This pattern encourages people to bring their families to the gathering, making it a more communal experience. It's important to have kid-friendly food selections, a supervised play area, and a child-friendly venue when throwing a family-friendly event. You can also get more creative when it comes to your event colour scheme too. Opt for fun and playful furniture such as these LED tables, and garden games.
Barbicore
Barbicore is another emerging event idea that is predicted to gain traction in the year 2023. To create a special and laid-back party atmosphere, more and more people are blending BBQ and picnic food. Gourmet grilled meats, crisp salads, and tasty sides will be served picnic-style to all in attendance. This style allows guests to kick back, relax, and enjoy each other's company while eating delicious food. Hire the right tableware and glassware for a barbicore event from Allens Hire here. Don't forget to hire out garden games too, such as our giant jenga or huge game of chess.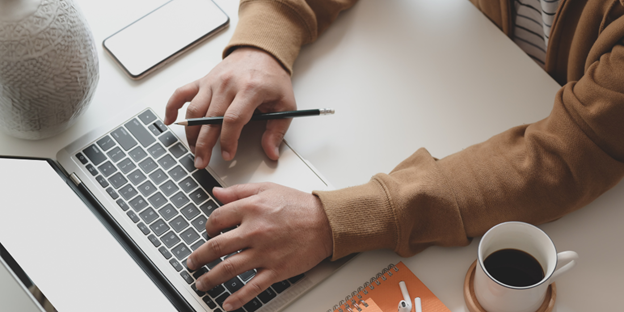 Post-Event Engagement
In 2023, post-event engagement will become increasingly significant. When an event has ended, businesses search for strategies to maintain participants' interest. This trend involves following up with event participants by email, social media, and other channels. In addition, businesses can develop online communities or groups where attendees can network and interact. By keeping participants interested, businesses may cultivate relationships and establish lasting ties.
Final Thoughts
There are several intriguing trends to anticipate in 2023, ranging from eco-friendly to gamification. By incorporating these trends into your business event, you can give attendees a memorable and engaging experience. Remember to select a location that complements your event's theme and provides options for all attendees, including youngsters and technology. With proper preparation and execution, your corporate event may be a resounding success.