Halloween Party ideas for adults
Halloween Party ideas for adults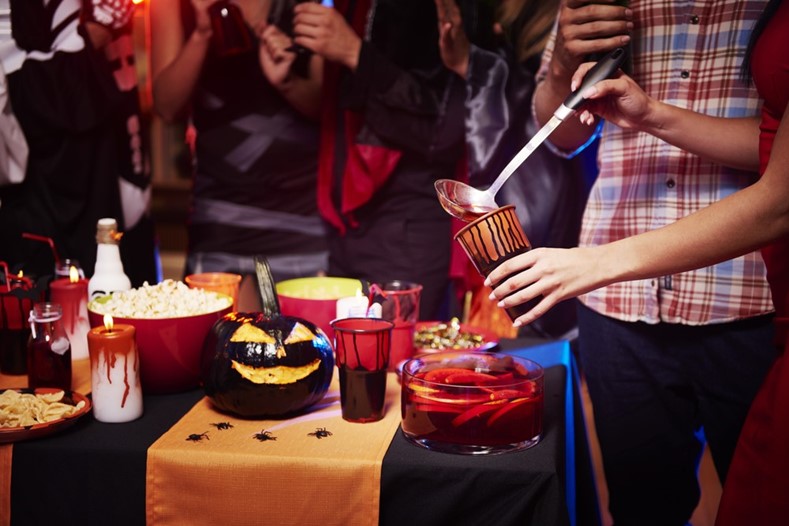 Tis the season of fake spiderwebs, spooky stories and pumpkin-spiced everything, but Halloween is far from being just another holiday for children. Every year, more and more people are planning Halloween parties that take all of the fun elements of the spooky season but making them a tad more 'grown up'. So, if you're planning a scary soiree this October, we've taken a look at three of the most important things you need to consider to make sure that everything runs smoothly.
Decorating your tables for Halloween
Generally, Halloween party décor is all about orange, black and grey; so if you're planning to provide a buffet-style feast for your guests, start by choosing orange or black tablecloths with matching napkins and build from there. Once you have the main colour scheme set, you can start looking into the finer details. Our stunning Jars Stoneware china collection offers earthy coloured stoneware plates in autumnal colours that are perfect for Halloween. Alternatively, you might want to go for a more formal style and offer your guests a selection of nibbles served on colourful canape platters.
When thinking about your Halloween drinks, you can't go wrong with big-batch cocktails and punches. Our range of glass jugs for hire are perfect for serving those delicious cocktails that will not only taste great and keep your guests happy, but if you choose mixers just as orange and cranberry juice, they'll also fit in perfectly with your haunted colour scheme! Just don't forget to hire cocktail glasses for your guests to help themselves to. 
Finally, with bonfire night just around the corner, why not add a touch of sparkle to your Halloween celebration. Our quality glass ice buckets are the perfect option to hold those bottles of bubbly,  and don't forget to hire champagne flutes to serve in.
Seating arrangements for Halloween parties
Whilst it's easy to get carried away with all of the fun Halloween decorations you might be planning, you mustn't forget to think about where all of your guests are going to sit. Even if you're expecting your guests to dance long into the night, (in which case you might want to think about hiring a dancefloor to keep the party going) ensuring there are enough chairs is crucial for any successful Halloween party. Our colourful café culture chairs are a lightweight and easy-to-move option for guests of all ages, whilst our banqueting chairs for hire are the perfect choice if you're looking for a seating solution that is a little more comfortable for your guests.
For more information about any of our Halloween party furniture and equipment for hire, or if you need advice on quantities for your Halloween event, give us a call on 020 8574 9600 (London) or 023 8065 2316 (South Coast), or alternatively you can email us on enquiries@allenshire.co.uk.