Hauntingly good ideas for a spooktcular halloween party
Hauntingly good ideas for a spooktcular halloween party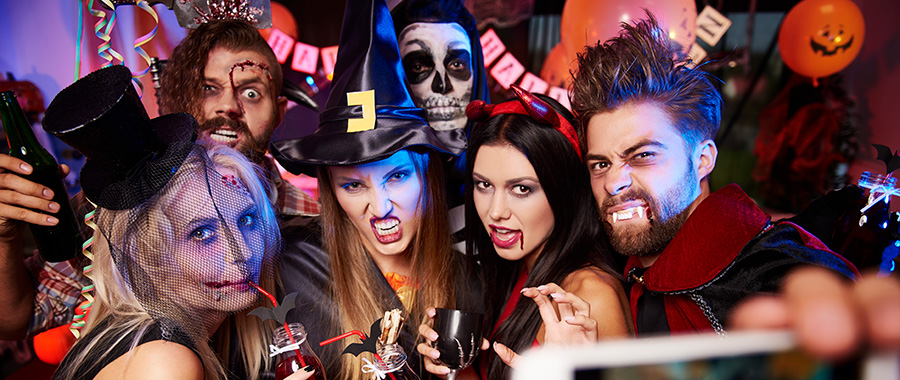 When planning a Halloween party, it's essential to create an atmosphere that sends shivers down your guests' spines and leaves them with hauntingly good memories. One key aspect of this is choosing the right equipment and furniture to set the stage for a spooktacular soirée. Allens Catering Equipment and Furniture Hire is your go-to source for creating a memorable Halloween party. Here's a guide on what to hire for a magnificent monster mash:
Tables and Chairs:
Black Camelot Chairs: These elegant and sleek black chairs add a touch of sophistication to your Halloween party. They're comfortable for guests to sit on while enjoying spooky treats.
Trestle Tables: Consider hiring trestle tables for serving food and drinks. They are practical and can be decorated with eerie tablecloths and Halloween-themed centrepieces.
Linen:
Black Tablecloths: Cover your tables with black tablecloths to create a dark and mysterious ambiance. You can add cobweb-like lace overlays for an extra spooky touch.
Orange Napkins: Incorporate the traditional Halloween colour by using orange napkins. Fold them into shapes like pumpkins or bats for a fun twist.
Crockery:
Black Bowls and Plates: Enhance your table settings with black bowls and plates for a dramatic effect. It adds a touch of eeriness to your Halloween decor.
Glassware:
Red Glassware: We stock a number of unique glasses, which can be a conversation starter at your party. Fill them with creepy cocktails or colourful mocktails.
Buffet and Serving Equipment:
Chafing Dishes: Keep your hot dishes warm with chafing dishes. These are essential for serving hot finger foods like mummy-wrapped sausages or witch's brew stew.
Punch Bowls: Serve your Halloween-themed punch in our large punch bowls with dry ice for a spooky smoke effect.
Lighting:
LED Candles: Enhance the eerie atmosphere with LED candles. They are safe and won't pose a fire hazard. 
String Lights: Hang orange or purple string lights around your party area to create a mysterious and magical ambiance.
Decorations:
Halloween Props: Halloween props like tombstones, skeletons, or witches' cauldrons to add a macabre touch to your party.
Audio Equipment:
Sound System: If you plan to play spooky music or have a haunted house setup, renting a sound system can enhance the overall experience.
Remember to coordinate your equipment and furniture choices with your Halloween party theme. Whether it's a classic haunted mansion, a creepy carnival, or a spooky forest, Allens Catering Equipment and Furniture Hire can help you bring your Halloween vision to life. With the right hire, your Halloween party will be a scream that your guests will remember forever!
Image by gpointstudio on Freepik