Host your very own Christmas Carol themed party
Host your very own Christmas Carol themed party
Whilst contemporary celebrations packed full of glitz, glamour and LED lighting are a brilliant way of celebrating Christmas, why not do something a little more traditional this season? Christmas is stooped in history with many age-old practices often forgotten about in favour of slightly more modern festivities. At Allens, we show you how you can strip it back to the Dickensian era with flickering candles, banquet style dining and rustic wooden furniture, for a real traditional Christmas knees up, with food, drink and festivities aplenty.



The Furniture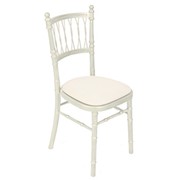 At Allens we have a fantastic range of traditional style furniture that will fit perfectly with the Victorian elements of an A Christmas Carol themed Christmas celebration. Perfect to bring a prestigious, old-fashioned appearance, mixed with a little party glamour, are the French Grey Chantilly chairs. To create ultimate banquet style dining straight from the Victorian era, position around trestle tables topped with sharing platters of party food and let guests eat, drink, laugh and dance well into the night.



Choosing your Linen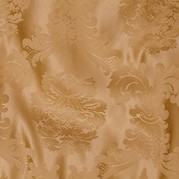 You might want to leave your tables blank for more of a rustic appearance, resonating well with the slightly coarse atmosphere of the Dickensian era, but if you prefer something a little more refined you can celebrate as the prestigious and wealthy would with our beautiful, stylish collection of linen. Perfect for A Christmas Carol themed party is our Kensington linen. Adorned heavily with a rich, Jacquard print and produced in beautiful metallic hues, this linen really will bring a touch of chic luxury to your party - simply drape over bare tables or lay carefully folded napkins – a simple touch that really will go a long way. Let us look after your Christmas party needs with our fantastic range of Linen hire!



The Perfect Glassware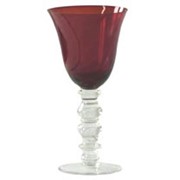 A good glass of wine played a huge part in the Dickensian era and was indulged alongside dinner to celebrate the holiday season. From steaming mugs of mulled wine to jugs of ale and flutes of champagne, the drinks flowed freely throughout the day. As well as ensuring no guest has an empty glass, you'll need to consider exactly what you want to contain their drink. Allens have a large variety of fantastic glasses, perfect for any theme and occasion. However, when re-creating the joyous festivities of the Dickensian era, only the most luxurious and best coloured glassware will do. The seamless solution comes in the form of the Ruby Bell Glass –deep red in colour for a traditional Christmassy finish but its bell-shaped bowl makes it elegant enough in appearance for a party. Allow our stunning glassware to wow your guests at a party they'll remember.



Setting the Scene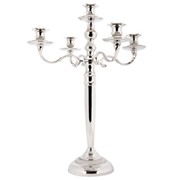 Get really into the spirit of a magical Victorian Christmas by turning down the lights and illuminating candles as guests enjoy a super special candle-lit dinner. Let our selection of Candelabra assist you in creating the perfect atmosphere, full of enchanting excitement as guests toast to the season of goodwill. The beautiful candelabra five light provides a sophisticated nod to tradition, perfect to position in the middle of a banquet or dot several around your venue -holding five standard tapered candles, the ornaments will give off a beautifully warm glow, creating that unmistakable fairy-tale cosiness of Christmas.