How To Create A Romantic Wedding with Allens Hire
How To Create A Romantic Wedding with Allens Hire
A romantic wedding should ooze elegance and sophistication and reflect your unique love story, but it's not always easy to achieve these fairytale wedding theme elements. While romance is undeniably an integral part of each and every wedding, how can you show it visually throughout the day and as a key elegant wedding theme? Well, there are actually many ways your decor can reflect romance, love and joy, and you can present this through food, flowers, furniture and more.
Here at Allens Hire, we believe that through curated colour schemes, table placements and elegant furniture, you too can ooze elegance and sophistication on your special day and achieve a fairytale wedding theme. That's why we provide such a wide range of items to hire online. From high-quality cutlery to stylish furniture and elegant glassware, we have everything you need to create a romantic and memorable wedding. So rest assured that you will have the romantic wedding of your dreams with us by your side.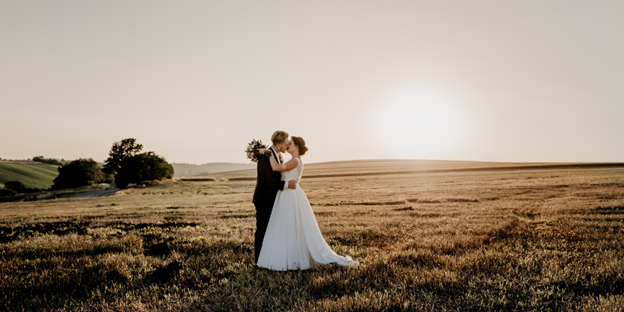 Creating A Romantic Wedding
Bringing romance to a wedding may seem easily done, but there are lots of extra ways that you can effectively ramp up the romance on your special day, and we're here to help. From choosing a location fitting for a fairytale wedding theme to deciding what to add to your menu, there are many ways to incorporate romance. So here are a couple of ideas from our team.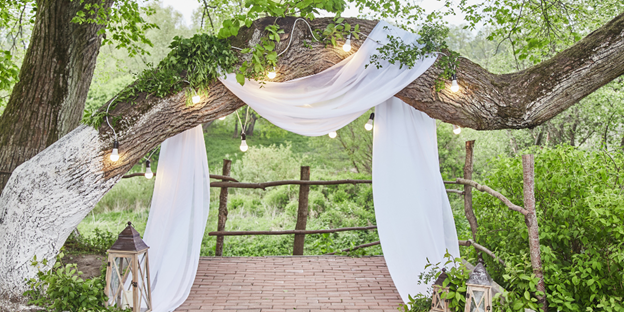 1. Fairytale Wedding Theme Location
When you think of a fairytale, what first comes to mind? Perhaps a charming prince riding a white horse, or maybe a blonde beauty waiting for true love. For us, a fairytale begins in a forest, in a magical setting presented by Mother Nature that holds mystery and intrigue. And so, it makes sense that a romantic wedding location should be somewhere naturally beautiful.
Maybe an enchanted forest, or beside a waterfall, or within a stately home with a rose-walled garden and lake? The location of your elegant wedding will be the first impression guests have of your special day. While the wedding reception can be elegantly decorated, guests will likely want to wander outside for some fresh air during the evening, so choose wisely. Beautiful locations can also emphasise the elegance of your decor, so they really do go hand in hand.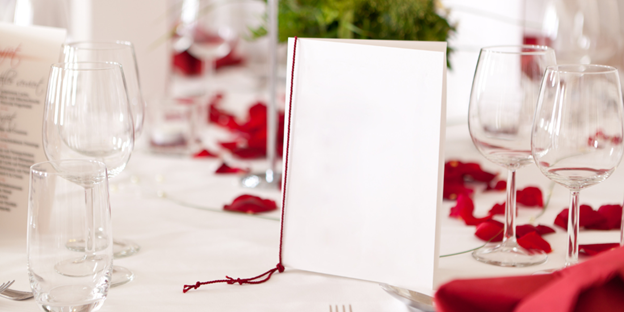 2. Choosing A Romantic Red Rose Wedding Theme
Deciding on a theme for your wedding will ensure you receive the wedding you've always wished for. The fairytale wedding theme is most definitely a classy and romantic choice. Taking inspiration from the likes of Cinderella, you could include an outdoor carriage for guests to take photos in or decide on a fancy castle location — perfect for fans of a happy ending. Focusing on fancy linen and crystal glassware, this theme is all about style, and what more could you ask for on your big day?
Take this a step further with a red rose wedding theme by combining red napkins with crisp white linen and crystal glassware. Use dark green accents to reflect the greenery of a rose garden and add fresh roses to your bouquet. Rose petals can add delicate detail to tables and cocktails too!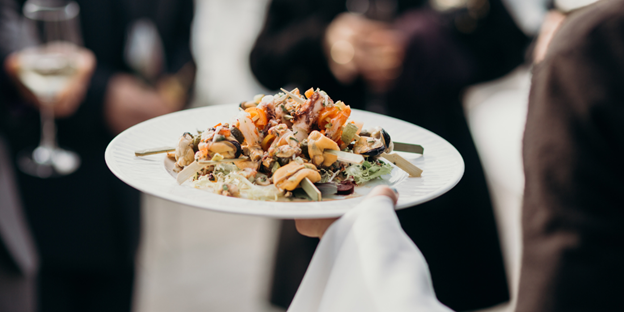 3. Menu Decisions Count
Food is undeniably the language of love, so what better way to create a romantic wedding than carefully curating a menu? Picking food that both you and your partner love is nothing if not romantic, and now your guests get to experience the joy it brings you too. Depending on your chosen location, your venue may not have the facilities to perform your chosen menu. In that case, you will be able to hire catering equipment to meet your needs. Keeping to the red rose wedding theme, choose flavours such as rose and pistachio for your wedding cake, or rose and cream macaroons when coffee is served.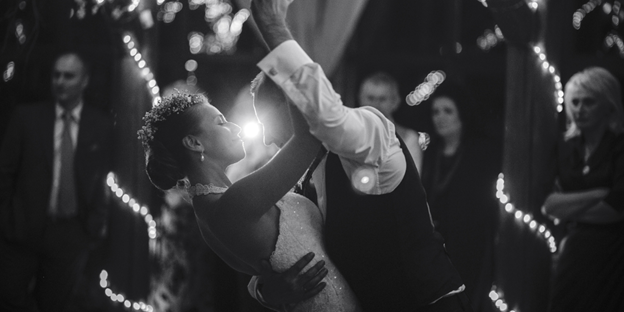 4. Choosing Wedding Furniture
The interior and exterior of your wedding venue are another amazing way to add romance. That's why we believe that making furniture decisions is so crucial. From the perfect table to the most comfortable chair, everything feeds into the romance of your big day. Picking furniture to match your wedding theme is also essential as this will ensure that your wedding is as elegant as possible. Maybe you want furniture that adds character and brings personality, or you just want your wedding guests to dance the night away; in any case, a dance floor is a great addition, too and can be the backdrop to your first dance!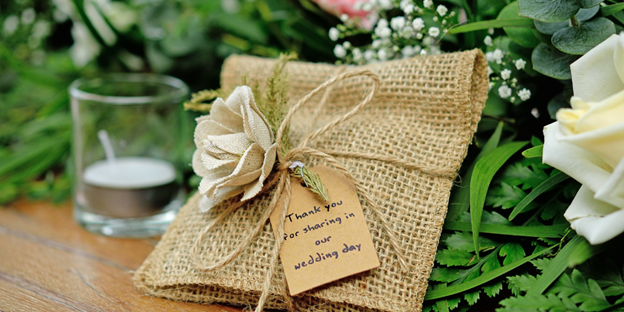 5. Add Personalisation To Your Wedding
It's the little things that matter, and it's the small personalised details that your wedding guests will remember. Even simple handwritten name cards will add a special touch to your romantic wedding. You could even add a disposable camera to every table so that you can get extra special memories of the night. If you're feeling extra personal, you may want to add a gift bag to each guest's place at their table. Include small gestures of your thanks and appreciation as well as items that reflect your unique love story!
6. Pick The Perfect Bouquet
The red rose, an emblem of love and passion, has become an exceedingly popular choice among couples preparing to exchange vows. Widely considered to be the most romantic of all the flowers, a red rose wedding ceremony is a timeless classic that continues to captivate the hearts of many. Nonetheless, while this bloom may reign supreme, it may not be the perfect fit for every wedding affair, particularly those seeking a predominantly white palette. In such instances, couples are presented with an abundance of alternative flower arrangements that are equally remarkable. Flowers, in addition to their decorative attributes, can be employed as symbolic representations of the wedding's overarching theme, leaving guests with an unforgettable impression of the thoughtfulness and thoroughness invested in the occasion.
Learn how we can create an elegant wedding theme with romantic elements that reflect your love story with furniture to hire, stylish china and glassware with Allens Hire. Bring your personal fairytale wedding to life and contact our team today.