How To Host A Sustainable Event
How To Host A Sustainable Event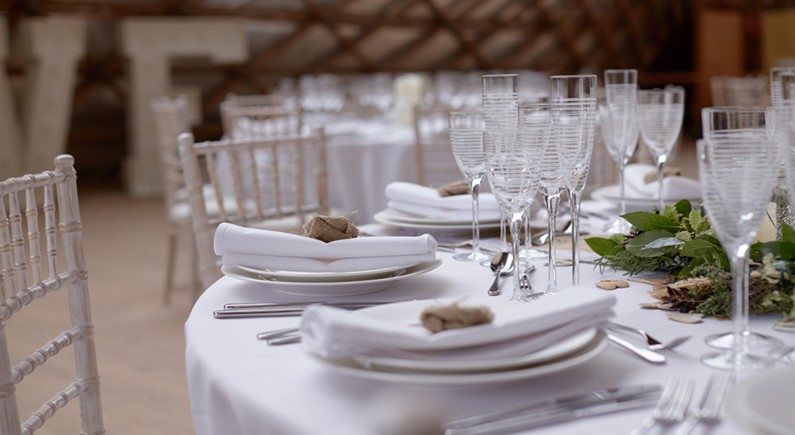 Events large or small can be a source of a lot of unwanted waste. It is no surprise that each year the vast majority of this waste will end up in landfill. As a nation, we are becoming increasingly aware of the impact of global warming and the importance of recycling. If you are hosting an event, there are things you can do to improve your green credentials. Here are our top tips.
Whether you're planning a conference, seminar, product launch or a pop-up event, you do not need to use disposable plates or cups. You can hire all your tableware needs at Allens catering equipment and furniture hire. You can hire whatever you need for your table including plates, bowls, cups, crockery, canape platters and more. Everything you hire from us will be cleaned and reused again, so you don't have to worry about doing the washing up. Simply put the dirty dishes back in the box they came in and we will take care of the rest. Also, if you hire china coffee and tea cups, you can rest assured that your event has not contributed to the 2.5 million disposable hot drinks cups that are thrown away annually in the UK.
There is no need to use paper napkins for an event. While figures are not available for the UK, it is estimated that in the US, Americans are using 693 billion napkins per year. That's a lot of napkins! Most of these disposable napkins find their way into landfill or are left as litter at the event's location. Paper napkins and tablecloths can undeniably be a cheap and cheerful option, but both are bad for the environment.  Opt instead for cloth napkins and tablecloths which will add a sense of quality and can be reused again and again. 
While there are times when you may be required to use plastic glasses for safety reasons, in most cases, there is no need to use disposable glassware. It is possible to hire glasses made of real glass or crystal. Not only does real glassware look better, it also enhances your wine and cocktail offerings. Some wine glasses are designed to bring the best out in a wine, such as our collection of Riedel grape specific glasses. Again, like with hiring tableware, there is no need to worry about the washing up, as we will take care of that.
By hiring what you need for your event instead of buying single-use disposable items, you can help reduce your event's environmental footprint. If you need to hire catering equipment or furniture for an event, then contact Allen's Hire today.