How to organise a spirit tasting
How to organise a spirit tasting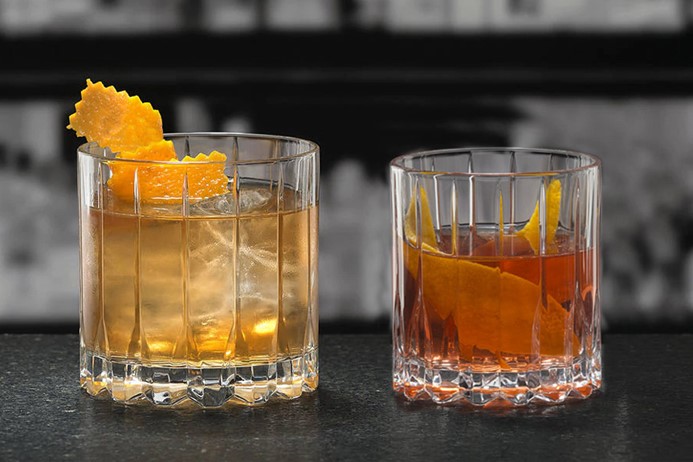 The artisan spirit industry has reportedly had a record-breaking year, making over £2 billion in turnover. Whether its whisky, vodka or gin, spirit distilleries from Rhondda Cynon Taf in Wales to Renfrew in Scotland and Ravenscourt Park in West London are making distinct drinks that are growing in popularity with the UK consumer. If you are looking for a way to entertain and educate your guests with an event, then why not hold a spirit tasting? Here is our step by step guide on how to host a spirit tasting event:
Pick a theme
With so much on offer, it's wise to choose a theme to focus on – this could be in the way of a certain type of spirit (e.g. whisky, gin etc.) or spirits from a certain area; for example, gins from London or whisky from the Highlands and Islands. Another aspect to think about is whether you do a 'horizontal tasting' or a 'vertical tasting'. A 'horizontal tasting' is when you compare spirits that are similar, such as whiskeys that are the same age or gins with similar botanical notes, while a 'vertical tasting' is comparing spirits of different ages that are from the same distillery.
Blind tasting or known-brand tasting
You may want to add an air of mystery and conduct a blind tasting – let's see if your guests know their Gordons from their Sipsmiths or 12-year-old whisky versus an 18-year-old whisky. 
Conducting a known-brand tasting is best if you are trying premium spirits or tasting spirits that are the same age but are from different distilleries.
Choose your venue?
If you are organising a stand-alone event, then choose your venue wisely. As your participants will be drinking, situating your event near to good public transport links is ideal. If you are hosting a spirit tasting session as part of a wider event, try and find a room where you can have quiet and privacy, so your guests can focus on the flavours of the spirits and learn more about them.
What you'll need
Here is your comprehensive list of what you will need for a spirit tasting event:
Your chosen spirits; enough of them to go around
Mixers, if appropriate – if hosting a gin tasting, you may want to have a certain mixer or try the same gin with different mixers
Water, for cleansing the palate
Glassware – we recommend using Bar Neat Glasses from Riedel for neat drinks, Riedel's Nachtmann Noblesse Longdrink Glass for spirits with mixers, the Nachtmann Noblesse Whisky Glass for whisky on the rocks and Riedel's Perfect Serve Double Old Fashioned Glass for short cocktails, if this is part of your tasting event. If you are using vodka on your drinks tasting menu, we recommend the Straight Sided Shot Glass 1.4oz
Tables & chairs – you can either opt for a poseur table

,

complete with bar stools, or, if you have a number of people attending the event, you can choose to have round tables with beautiful chairs, such as the Antique Cross back Chair or the French Grey Chantilly Chair.
If you need to hire furniture or glassware for a spirit tasting event then contact Allens Hire.