How to throw a Wimbledon party
How to throw a Wimbledon party
The Great British Summer would not be the same without Wimbledon. The annual Grand Slam at the All England Lawn Tennis and Croquet Club in SW19, is a national event loved by millions of people in this green and pleasant land and abroad. It can be difficult to get tickets for the Wimbledon Championships, so if you can't be at Centre Court or Murray Mound then why not throw your own Wimbledon themed event!
Venue: indoors vs outdoors
The British Weather is usually unreliable, so you need to think if you want to have your event outside or inside. Ideally you would have a space in which you could utilise both – so if the weather is lovely you can throw open the doors and enjoy the sunshine, but if the heavens do open, you have somewhere to retreat to.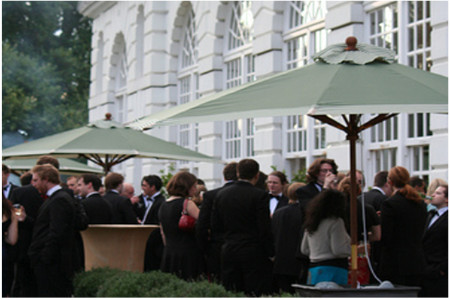 Pimm's and cocktails
It would not be a Wimbledon party without Pimm's and cocktails. Why not opt for a shabby-chic look with jam jar glasses or if you want to go classic, opt for a classic range of tall glass tumblers.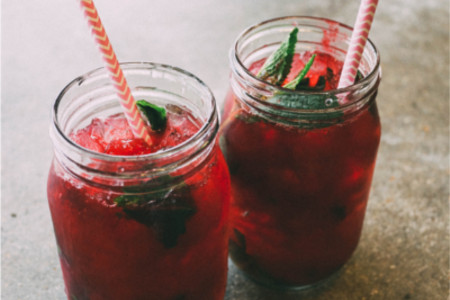 If you want to go for a more colourful option why not serve your Pimm's and cocktails in coloured classes and jugs.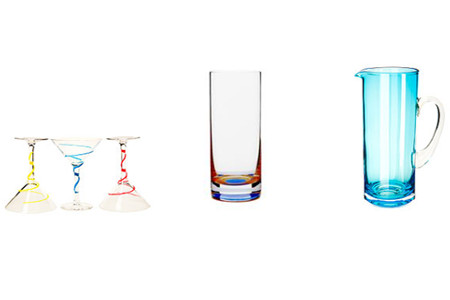 Once you have chosen your glasses, you then have to make the perfect Pimm's! Fill half a tall glass with ice, add some mint, a slice of orange (unpeeled) some chopped strawberries and a slice of cucumber. Then add 50ml Pimm's No.1 and 150ml of lemonade. If you are making a jug of Pimm's add all of the above fruit, pour 200ml of Pimm's No1 and 600ml lemonade and stir.
Strawberries and cream
Wimbledon is all about tradition, and strawberries and cream is synonymous with the tournament. This summer dish has been served since the first Wimbledon tournament in 1877. What you need is a small dessert bowl and a strawberries- to-cream ratio of 70:30 (this has been designated the perfect ratio by scientists). Ideally use thick double pouring cream and sprinkle with fine sugar.
Tennis white tablecloths
Wimbledon has a strict dress code for its players – they are only allowed to wear white and this does not include off-white or cream. A single trim of colour is allowed but it must be no wider than one centimetre. To keep with this tradition opt for tennis white tablecloths. This clean looking linen will give your event a crisp summer look. You can use white as a theme for the dress code too by asking your guests to come dressed in something white.  
If you are looking to host a Wimbledon party whether it's for a private or corporate event then let Allens help with all your catering equipment and furniture needs. Call us on at our London office on 020 8574 9600 or speak to us through our online chat facility. Alternatively, if you are based on the South Coast, please call 02380 652316.