It's never too early to plan your Winter work event
It's never too early to plan your Winter work event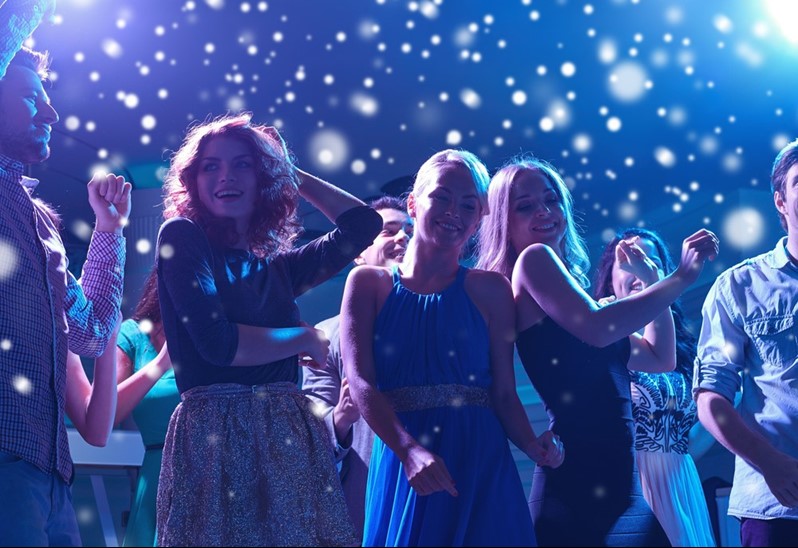 Summer is finally drawing to a close, and many businesses across the UK are turning their attention to their annual Christmas party. Though it might seem premature, Christmas parties require a large amount of planning, and venues can often get fully booked up to eight months in advance! So, to make sure you're on top of your Winter work event in plenty of time, here are our top tips to make sure that your evening is a successful one.
Choosing a venue for your work Christmas party
Your choice of venue will depend largely on how many people your business employs and what, if any, entertainment you're planning on providing. If you haven't chosen a venue yet, remember that you will need to make sure that your tables are close enough together to stop the venue seeming cold and sterile, whilst still giving enough space to give your guests room to mingle. 
Choosing the entertainment for your work Christmas party
Whilst corporate team-building events often call for an activity of some kind, work parties are generally more of a chance to allow your employees to just eat, drink and be merry in a more informal environment than the office. However, providing some sort of dinner-entertainment is always a welcome way to keep your guests happy and engaged. From close-up magicians to unusual performers, there is a whole range of entertainment ideas available for corporate 'do's, so feel free to have some fun with this part. However, one thing that is bound to get your party started in the best possible way is hiring a safe dancefloor. Not only will a dancefloor encourage your guests to stay all evening, but it also a great way for different teams to get to know each other a little better.
What furniture and tableware do I need for my work Christmas party
Whether you're planning to host a three-course meal, or informal buffet for your employees, you're going to need to provide tables and seating.
Round tables tend to be the best choice for corporate events, as they're often more inclusive than rectangular ones, which will give your guests better opportunity to mingle as the night goes on. Pair these with some comfortable banqueting chairs which not only look beautiful, but are lightweight and easy to move when the dancing commences - and don't forget to hire table linen to give you event a sophisticated touch.
Once you've decided which furniture you need for your event, it's time to think about decorating your table. At Christmas, you can't go wrong with a candelabra centrepiece – but make sure you also keep room champagne buckets for when the drinks start flowing. 
Choosing the food and drinks for your work Christmas party
One of the best ways to toast the end of the year with your employees is with a champagne reception? Crystal champagne flutes to toast to the evening and canape platters to serve some pre-dinner nibbles are a great way to start the evening off with a bang.
Last but not least, whatever style of food you're planning to serve, you're going to need to hire china  for your guests, choose from our selection of gorgeous plates, cups and saucers are available in white pastel coloured trim. Turquoise, lilac, lavender and blue are available; in addition to black and white, making our William Edwards Fresco fine bone china range the perfect choice for any corporate event.
For more information about any of our corporate event equipment for hire, or if you need advice on quantities for your event, give us a call on 020 8574 9600 (London) or 023 8065 2316 (South Coast), or alternatively you can email us on [email protected].