Make the most of the British heatwave with these outdoor party essentials
Make the most of the British heatwave with these outdoor party essentials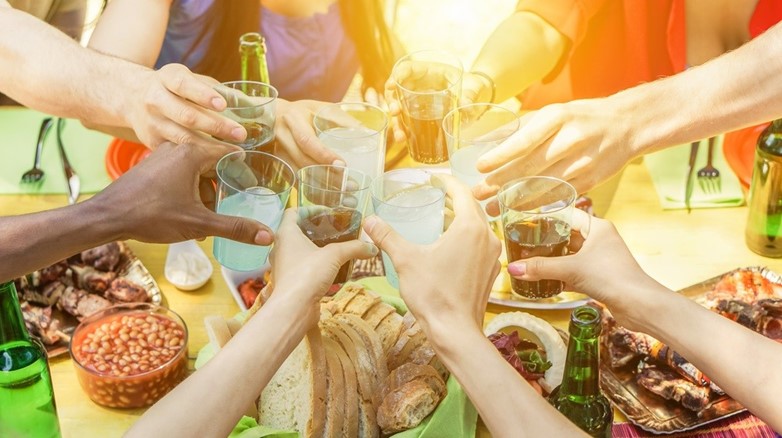 From World Cup celebrations to outdoor screenings of Love Island; yes, the British heatwave we've been enjoying has given host to plenty of opportunities to get together with friends and family! So, if you're planning a family get together, or a summer BBQ this month, here's some of our outdoor party essentials.
Summer garden furniture for hire
As with any party, the first thing you need to think about when hosting a summer garden party is your seating arrangements. Whether you're hosting an intimate soiree or a large summer BBQ, the likelihood is that you're not going to have enough seats for all of your guests to sit and enjoy their burgers. So, with that in mind, why not think about hiring garden furniture to ensure that everyone is comfortable. If you think that your daytime celebrations might continue long into the night, our range of lightweight aluminium chairs for hire not only look great, but they're also easy to move to allow your guests the chance to mingle, or to put easily to one side if you wish to enjoy an evening of dancing! Alternatively, if you're planning a smaller gathering, our range of stylish rattan garden furniture for hire includes everything from wicker sofas to elegant bar stools and tables to help to create the perfect summer party setting.
Summer party glasses and china
You can't have a summer garden party without fabulous food and flowing drinks, but the last thing you want to do at your own celebration is to slave away in the kitchen all day. Instead, keep your friends and family happy by hiring an industrial-sized BBQ to cook everything from burgers to kebabs? Alternatively, if you're a dab-hand in the kitchen, why not host a European-inspired tapas menu to allow your guests to pick at delicious nibbles throughout the day. Our range of rustic tapas china for hire is a gorgeous addition to any outdoor celebration.
Your choice of drinks will determine what glasses you're going to need; for example, if you're planning to stick with the European vibe, sangria jugs and beautiful wine glasses are a must, whilst a range of cool cocktail glasses are a great choice if you're planning to get creative at the bar.
Garden party gazebos
Though this beautiful heatwave shows no signs of leaving, you can never completely rule out rainfall in Britain. Make sure the rain doesn't ruin your celebrations by hiring a gazebo for your guests to keep dry under. Or, if you're relatively confident that your event won't be a wash out with regards to the weather, hire a large parasol to shelter any of your guests who want to seek a bit of shade during the midday sun!   
For more information about any of our summer party furniture and equipment for hire, or if you need advice on quantities for your event, give us a call on 020 8574 9600 (London) or 023 8065 2316 (South Coast), or alternatively you can email us on enquiries@allenshire.co.uk.