Planning the perfect baby shower
Planning the perfect baby shower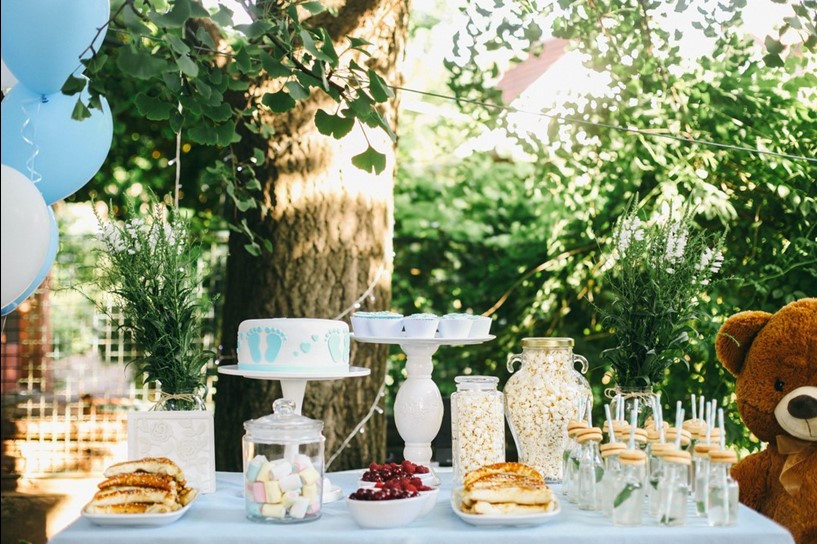 If you're looking for a way to treat a mummy-to-be before the little one arrives, why not consider hosting an extra-special baby shower in your own home? Whether you'll be hosting for a large guest list or organising a more intimate 'do' for just family and close friends, baby showers can take some planning. So, we've taken a look at three of the most important things you need to consider to make sure that everything runs smoothly and, more importantly, the mummy-to-be doesn't have to lift a finger.
Seating arrangements
Before you can start thinking about decorations or baby shower games, you first need to think about where all of your guests are going to sit. Ensuring there are enough chairs is crucial for any baby shower, especially if you want your guests to be able to enjoy watching the mother-to-be. Our natural limewash Camelot chair is a comfortable option for guests of all ages, as well as being a beautifully ornate seating option for those wanting to add a more rustic feel to their event.
Decorating for a baby shower
Generally, baby shower décor is all about pretty pastels; if you know the gender of the baby you can go wild with blues or pinks, or if not, stick to sweet floral arrangements and classic china. If you're planning to provide a buffet-style feast for your guests, start by choosing a colourful tablecloth with matching napkins and build form there. Once you have the main colours set, you can start looking into the details. Our William Edwards 'fresco' range, available exclusively at Allens, offers a collection of beautiful fine china teacups, saucers and matching plates in a range of pastel shades that will fit perfectly with any colour scheme. Alternatively, you might want to go for a more informal style and plan an afternoon tea menu; with a section of sandwiches, cakes and pastries served on our Square China Three Tier Cake Stand to make them look as delicious as they taste.
And if you're planning to add a touch of sparkle to the new baby celebration, don't forget to hire champagne flutes to serve bubbly in – or apple juice to the expectant mother - after all, if anyone deserves a toast, it's the beautiful new mum!   
The entertainment
If your guests are quite chatty, you may find that you won't need any planned activities; however, having a few simple games on-hand can help to fill any downtime and keep your guests engaged. One activity that can ask as a keepsake for the mummy-to-be is to ask your guests to help to create a fun book for the mother and/or the baby. For example, pass out blank cards and ask guests to write a couple of sentences based on a prompt. Prompt examples could include:
Parenting advice
Wishes for baby
Here are some things you should know about your mum…
Baby bucket list
Name suggestions
For more information about any of our summer party furniture and equipment for hire, or if you need advice on quantities for your event, give us a call on 020 8574 9600 (London) or 023 8065 2316 (South Coast), or alternatively you can email us on enquiries@allenshire.co.uk.