Celebrate All Things English with St George's Day Events in London
Celebrate All Things English with St George's Day Events in London
It might not be a public holiday, but St George's Day arrives on Wednesday 23 April, and a variety of events around the UK will mark the occasion.
Why not head along to any of these occasions or plan an event of your own to celebrate all things English.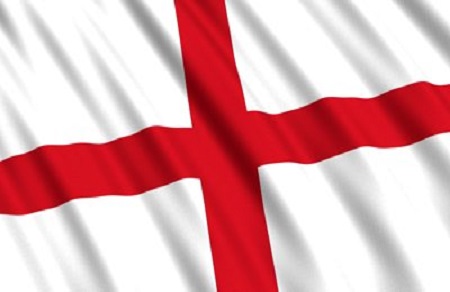 Monday 21 April - Feast of St George - Trafalgar Square
Join thousands of Londoners, and visitors from all over the world, to celebrate the  Feast of St George in Trafalgar Square. The event celebrates the 13th century origins of the feast with traditional food, live music and lots to see and do.
A good old English farmer's market will offer hog roast, pies and homemade cakes, while guests can wet their whistle with freshly squeezed lemonade.
An array of top London chefs will also be carrying out cookery demonstrations so that you can enjoy thoroughly English dishes long after you leave the event.
Wednesday 23 April - St George's Day Beer Tasting - The Phoenix Pub, Clapham
There has arguably never been a better year to celebrate St George's Day, since English beers are enjoying something of a renaissance. There's no better way to celebrate England and St George than with an English tipple, and now you can discover the very best that the nation has to offer with St George's Day Beer Tasting in Clapham.
The Phoenix Pub is hosting a tutored beer tasting, organised by England's Indie Ales. The event runs from 7 'til 10pm on Wednesday 23 April and advance booking is required. Entry costs £25 per person which includes all beer and bar snacks paired with every taster.
Sunday 27 April - Gala for St George Classical Music Concert - Royal Albert Hall
Presented by the one and only Brian Blessed, A Gala for St George is a concert of classical English music and readings. Classical music lovers will enjoy Nimrod by Elgar, Jerusalem and the St Paul's Suite by Holst.
The concert tickets range in price from £14.50 to £46.50.
But if none of these events take your fancy, why not organise a St George's Day event of your own. As 2014 EHA Event Company of the Year, Allens Hire are responsible for everything from birthdays and weddings to high profile events like award shows, product launches and much more. 
We could help you to plan your St George's event and provide all of the catering equipment and furniture you might need .