Things to consider when organising a birthday party
Things to consider when organising a birthday party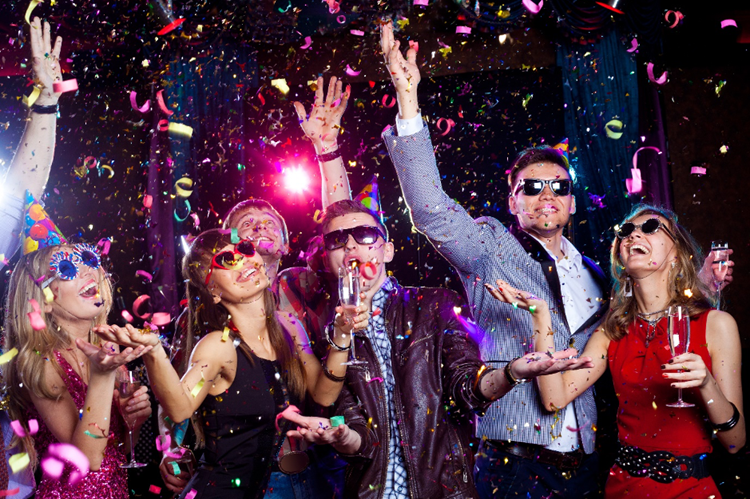 If you are celebrating a milestone birthday or just want an excuse to party, then it's important that you work through all the details and things you need to make sure your party is memorable. Whether it's a 21st, 30th, 40th, 50th or even your 37th birthday, you want your event to go on without a hitch. Here are our top tips on how to organise the best birthday party ever.
Pick a venue
Picking a venue is one of the most important details of your event. It will determine your theme, what you need to hire and what decorations you need. There are so many different types of venues to choose from such as:
Your home – if you have the space, you could have the party in your home and save on venue costs and hire the extra furniture, glasses and crockery you need.
A marquee – choosing a marquee as your venue gives you a huge amount of choice when it comes to a theme and decorations as they are essentially blank canvases. If your garden is big enough you could have one put up in your garden, or you can find some land that is perfect for your event.
A dry venue – this type of venue generally only offers the space you are hiring and will not have furniture, crockery or any other type of equipment. Choosing this type of venue means you have more choice over what you do with the space and are not obliged to use what the venue already has.
A full-service venue – many venues will have a selection of their own equipment and furniture. However, you don't necessarily have to use what is already there if it doesn't work for your theme. You can hire your own furniture and equipment.
Indoor or outdoor?
Another choice that may need to be made, depending on the time of year, is to decide if you are going to have an indoor or outdoor event. If the birthday party you are organising is in the spring or summer you may want to have an outdoor event and hire outdoor furniture such as parasols and garden furniture. If you do decide to have an outdoor party it may be wise to hire some pop-up tents so your guests can shelter from the elements if needed. If you have a DJ booked or need to use electrical equipment, having them located in a pop-up tent means they are sheltered from any unexpected rain!
Even if you are planning an indoor event, you may want to make some outdoor space available for your guests to enjoy. Furnish your outdoor area with our stylish rattan softs, chairs and tables.
Pick a theme
Once you have chosen a venue it is time to pick a theme. There are a whole host of themes to choose from. You could opt for choosing a colour to base your party around, a trend or hobby. For example, if the person whose birthday it is loves gardening, you can have a secret garden or botanical theme. For more inspiration take a look at our event ideas blogs
What you need to hire for a birthday party? 
While each party will have its unique requirements, here are some perennial favourites:
From top grade catering equipment to stylish furniture, whatever you need to hire for your event make sure you use Allens Hire.