Top outdoor event themes for 2020
Top outdoor event themes for 2020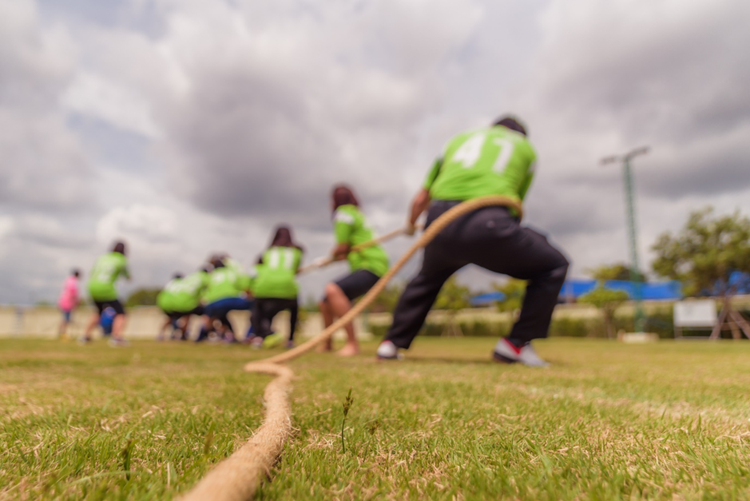 Who doesn't love to spend time outside? Outdoor events are ever more popular, even with our notoriously unpredictable British weather. Here are our top outdoor event themes for 2020.
Sports day
2020 is set to be a year dominated by sport. This theme is perfect for business events such as a company fun day and conferences, as they offer the opportunity for a bit of light-hearted competition and team building activities. You may opt to use the guiding principles of international sport as your theme (e.g good sportsmanship, respect and sense of fair play) or you could re-enact a classic school sports day and include classics such as rounders, the egg-and-spoon race, three-legged race and tug-o-war. Another sporting theme to consider is the highland games, where your guests can try their hand at the caber toss or learn to dance a Highland jig.
What to hire?
If you are hosting a sport themed event, then we recommend hiring:
Literary theme
The UK has a rich literary history, and 2020 sees in several literary anniversaries such as:
150 years since the death of Charles Dickens
50 years since Roald Dahl's Fantastic Mr Fox
250 years since the birth of Wordsworth
200 years since the birth of Anne Bronte
There are several ways to incorporate these stalwarts of British literature into your event theme. For example, many of Roald Dahl's novels feature some beautifully inventive food and Mr Fox is an expert food thief, so this could be incorporated into your event's menu!
A Charles Dickens or Anne Bronte theme can be incorporated by hosting a Victorian-themed garden party. Hiring an old Victorian fair for your guests to enjoy or serving Victorian-themed food (gruel, anyone? Just kidding!) can be a great way to bring this elegant theme together.
What to hire?
Nature & wellness
Spending time in nature has been shown in many studies to improve health and wellness, so why not use nature as a theme for your event? An ideal theme for an outdoor event, you can use the backdrop of a stunning garden or park as inspiration. Nature also makes your event highly instagrammable. You can incorporate flowers, plants and wooden furniture to create a natural look for your soiree. If you have the space, you can encourage your guests to explore their surroundings with a treasure hunt. If wellness is an important aspect to your event, you can incorporate a yoga or meditation session into your schedule.
If you are organising a nature-themed event, be mindful of the materials you use. Keep plastic to a minimum and ensure there are plenty of bins, so rubbish isn't left strewn on the ground.
What to hire?
Glasses – avoid plastic glasses if you can and hire good quality drinking glasses. All glasses that are hired from us will be washed and used again.
Outdoor wooden furniture – for a natural look, opt for outdoor wooden furniture.
Crockery –  by hiring our range of beautiful china tableware and stainless steel cutlery you can cut down your plastic consumption and reduce the amount of waste from your event – and of course they also look great!  
Parasol – ensure that your tables have a parasol to protect your guests from the sun.
If you are hosting an outdoor event this year and need to hire catering equipment, then contact Allens Hire today.